September 8, 2023
Making the right environmental choice when choosing your office supplies and consumables can feel overwhelming at times, with so many conflicting messages and greenwashed promises out in the open market.
That's why ETIRA created its Certification Label, launched in late 2021.
The label was designed by the association to help consumers easily distinguish between printing cartridges that are better for the environment than others, differentiating remanufactured Original Equipment Manufacturer (OEM) cartridges from new OEM and non-OEM newbuilds.
Here, we highlight the success of the label to date, as well as why it matters and how remanufacturers can adopt the mark:
It empowers consumers
With an estimated 70 percent of cartridges thrown away in Europe, after just one use, there is an urgent need for the industry to take responsibility for its environmental footprint and help consumers make more sustainable choices when it comes to printing.
By bringing the certification label to the marketplace, ETIRA is empowering consumers to choose products based on the strength of a cartridge's environmental performance and allowing them to differentiate from products with poor green credentials.
More than one million in circulation
To date, there is already more than one million ETIRA Certification Labels in use across Europe. ETIRA members, such as ARMOR Print Solutions, have taken the initiative on board and are using it to showcase their products with a superior environmental performance.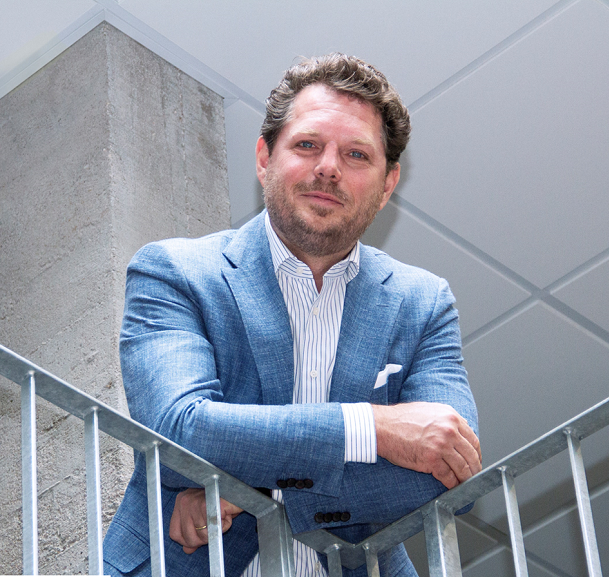 Commenting on the company's use of the label in 2022, Gerwald van der Gijp, CEO of ARMOR, said: "For us, the stickers and ETIRA certification is real proof of our engagement and commitment to respect the European environmental regulation and quality standards. It certifies that we remanufacture high quality products that are safe for the health of our customers. 
"It will provide transparency to distributors, resellers and users of what is real and what is often fake. It will help customers to clearly identify good cartridges versus cheap and dangerous ones."
ETIRA members can adopt the label
The Certification Label is available to all remanufacturers who are members of ETIRA.
To adopt the label, members must fulfil a qualification process and license agreement before they can apply the certification mark to their own brand of cartridges, as well as any brand of cartridges they have produced for a third party that complies with the license requirements.
For further information, email info@etira.org
Tags
ETIRA Certification Mark
June 21, 2023
As of 12 June 2023, the US banned all imports of products from Chinese companies Ninestar and subsidiaries and 8 Zhuhai-based subsidiaries, including Pantum Electronics., Apex Microelectronics, G&G Digital Technology, under their Uyghur Forced Labor Protection Act*. These companies were added to a US government list that includes "entities working with the government of Xinjiang to recruit, transport, transfer, harbor or receive forced labor or Uyghurs, Kazakhs, Kyrgyz, or members of other persecuted groups out of Xinjiang* . And as a result, the US has banned all imports of products, such as cartridges, equipment, components, etc.
The US prohibition has worldwide impact because these products are traded globally. And while there is no official import ban (yet?) in wider Europe, there is the clear ethical question of "do we want to allow such practices ?" Therefore, ETIRA, representing European remanufacturers of OEM toner and inkjet cartridges, calls on all European companies and public bodies to stop as soon as possible the purchase of products from these companies. All European businesses must ensure that their products are not related to forced labor in any way, to avoid Code of conduct violations and other assurances they give their customers about their products. ETIRA recommends European consumers and businesses to buy reuse OEM cartridges from trusted suppliers in wider Europe, and asks public bodies and local governments to lead by example.
ETIRA also refers to a 12 June 2023 letter to its US customers by Lexmark**, a US-printer manufacturer OEM in which Ninestar has an indirect majority ownership. Lexmark writes that Ninestar was one of its suppliers in the US, but due to this development, will no longer source from them. If even their own companies refuse to buy Ninestar products, you should too.
*https://www.dhs.gov/uflpa-entity-list
**https://tonernews.com/forums/topic/lexmark-release-official-statement-and-takes-immediate-action-to-stop-imports-from-chinas-ninestar/
BACKGROUND
The 2021 US Uyghur Forced Labor Prevention Act strengthens the existing prohibition against the importation of goods made wholly or in part with forced laborinto the United States and to end the systematic use of forced labor in the Xinjiang Uyghur Autonomous Region. https://www.dhs.gov/uflpa
In August 2022, the Office of the UN High Commissioner for Human Rights (OHCHR) published a report on the region, concluding that "serious human rights violations" against the Uyghur and "other predominantly Muslim communities" have been committed. https://news.un.org/en/story/2022/08/1125932 – (…..) This has included far-reaching, arbitrary and discriminatory restrictions on human rights and fundamental freedoms, in violation of international laws and standards", including restrictions on religious freedom and the rights to privacy and movement.
Tags
Forced labour
June 19, 2023
100-delegate The Recycler Live conference in partnership with ETIRA, celebrated 30 years of The Recycler, 20 years of ETIRA, and 100 years of Armor at 2-day info and networking session in sunny Barcelona.
On 15-16 June, ETIRA held its 2023 annual and anniversary meeting in Barcelona in the context of the "The Recycler Live Europe" conference. With approx. 100 delegates it was again the #1 event to meet fellow industry members, and hear the latest industry data.
On Thursday, the event kicked off with an exciting adress on the market challenges by Armor's Gerwald van der Gijp. The EBP Denner Group spoke about their joint work, and Biuromax about the benefits of remanufacturing. Jan de Kesel addressed consumable delivery planning, and via video the European NGO Right to Repair showed their Brussels' lobbying activities for this key right. Keypoint Intelligence provided useful recent market insights, and ETIRA's President Javier Martinez highlighted the positive effects for our industry of the EU's Green Deal.
At the ETIRA members' only meeting, the trade body dealt with the compulsory finance and other statutory matters, re-appointed the current Board for a new 2-year period, addressed the ETIRA sticker's marketing programme, and approved the updated Annual Report. But members also discussed the week's shocking news of the US import ban imposed on Ninestar and several of its affiliates. President Javier Martinez briefed the floor about our work on the upcoming industry EU ecodesign regulation.
The Reception and Dinner, during which The Recycler presented the winners of the industry's Annual Awards, was extra festive as the group celebrated the three anniversaries and paid tribute to all persons that had contributed to reaching these milestones.
On Friday, GM Technology's Zoltan Matyas showed how to really connect with your customer, and Delacamp walked delegates through the latest developments in OEM OPC and toner technology. There was online participation from the regional government of the Balearic islands, who recently implemented Europe's first ban on single-use cartridges there. Chip supplier Zhono spoke about challenges and offerings, and David Connett wrapped up with a critical view on greenwashing.
ETIRA kindly thanks organisers Stefanie Unland from The Recycler Magazine, David Connett from Connett & Unland GbR and the sponsors for making this event possible: ARMOR Print Solutions, GM Technology, Biuromax, EBP Denner Group and Zhono Microelectronics Co., Ltd.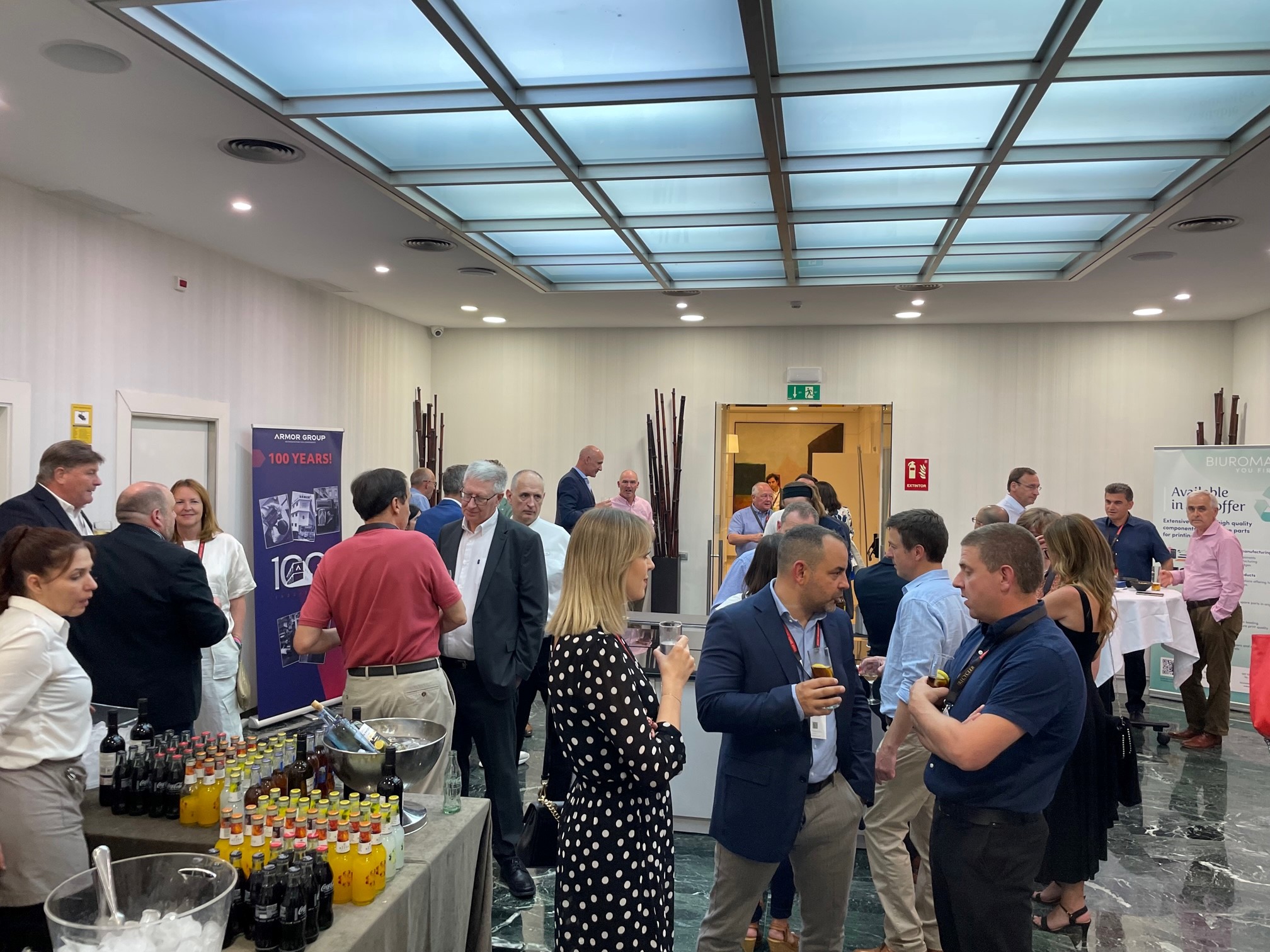 Tags
ETIRA Conference
The Recycler Live
June 12, 2023
As of 12 June 2023, the US bans all imports of Ninestar products under their Uyghur Forced Labor Protection Act. Ninestar was added to a US government list that includes "entities working with the government of Xinjiang to recruit, transport, transfer, harbor or receive forced labor or Uyghurs, Kazakhs, Kyrgyz, or members of other persecuted groups out of Xinjiang* . And as result, the US has banned all imports of its products, such as cartridges, equipment, components, etc.
"It is shocking that learn that according to the US government, the Chinese firm Ninestar is engaged in forced labor activities", said ETIRA manager Vincent van Dijk. "This is a very serious matter, because it is not some market rumour or NGO report saying this, but an official finding by the US federal government about one of the worlds' largest suppliers of low-cost non-OEM single-use cartridges ".
ETIRA, which represents European 3rd party remanufacturers of OEM toner and inkjet cartridges, said that the US ban will have a global impact. "Ninestar are also very active in the EU and has many different brands, so EU distributors would be wise to quickly distance themselves from Ninestar now to avoid being associated with forced labor. They should switch to reuse cartridges from European remanufacturers". Also, ETIRA urgently asks the EU and national authorities to also immediately investigate for possible similar violations of European rules on sustainable sourcing, protection of human rights, etc overhere.
ETIRA also warns that Ninestar's US-destined single-use products may now be dumped on other world markets, including the EU. This would drive down prices of the environment-friendly non-OEM re-use cartridges, who already struggle to compete with polluting cheap unsustainable single-use cartridges from Asia, even more. Also, it would bring more waste to the EU, and kill many remanufacturing jobs in Europe, as these products will not be remanufactured for reuse as a cartridge.
"Let there be no profiteering from forced labor", said van Dijk. "European consumers and businesses should only buy reuse cartridges from trusted European suppliers "
The European Toner and Inkjet Remanufacturing Association (ETIRA) is urging consumers to check before they buy a new printer – to make sure their new device will work with remanufactured cartridges.
By doing so, the association says printer owners can not only save money, but also make a more sustainable choice for the environment.
Javier Martinez, president at ETIRA, said: "Unfortunately, it's becoming more and more common for printer brands to use firmware updates to prevent the use of remanufactured cartridges.
"But, did you know that remanufactured cartridges, as confirmed by Which?, work just as well as brand name consumables? And not only that, but they are often much more affordable and a sustainable reuse of empty cartridges."
To make sure remanufactured cartridges work with a printer, ETIRA recommends turning off the automatic updating of the printer's firmware.
Consumers can also look for the ETIRA Certification Label – an initiative launched by the association to help buyers identify remanufactured printing consumables that have a superior environmental performance.
Javier added: "If you're considering purchasing a new printer this summer, for your kids heading off to university, or as a Christmas gift later in the year, be sure to ask the question: will this printer work with remanufactured consumables?
"The answer should always be yes! By choosing to use remanufactured cartridges, you'll not only save money, but you'll also be making a more sustainable choice for the environment.
"We at ETIRA are champions of the reuse of imaging consumables and urge you to join us in making more environmentally responsible choices. So remember, when it comes to printers, choose the option that works just as well for a fraction of the cost – remanufactured cartridges sold by ETIRA members."
You can find all suppliers here: https://www.etira.org/members/
May 2, 2023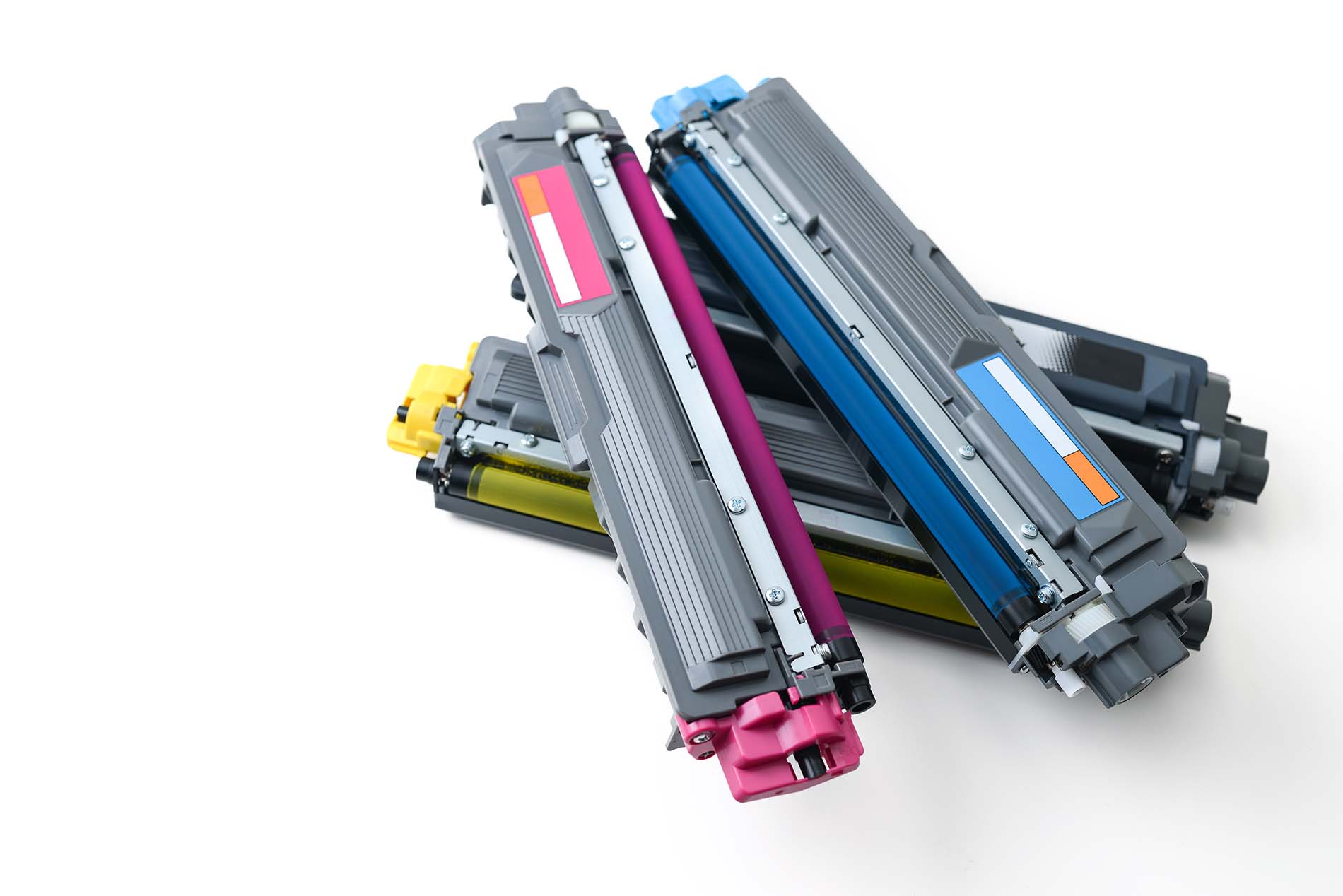 by Javier Martinez, president of ETIRA
For office managers and procurement professionals there have typically been two key concerns when awarding your printing supplies tenders: quality and cost.
While those two factors remain important, companies in every sector are increasingly focused on their environmental impact as well. The partners you choose to work with should be able to explain what impact they have on our planet, and demonstrate that they are minimising their contribution to the climate crisis.
Fortunately, there is a way to procure quality printing supplies that don't break the bank nor harm the planet.
Here's how you can make a greener choice when it comes to awarding tenders for printing cartridges.
Choose remanufactured cartridges instead of new
Buying remanufactured Original Equipment Manufacturer (OEM) cartridges is more environmentally-friendly than choosing new OEM and non-OEM newbuilds.
In Europe, an estimated 70 per cent of cartridges are thrown away after one use. Remanufacturing cartridges for re-use can reduce their carbon emissions by up to 60 per cent. Every cartridge that is remanufactured is one fewer going directly to landfill.
Re-using spent cartridges saves energy and avoids the need produce new ones. This saves precious natural resources like aluminum (bauxite), oil and timber.
Studies show remanufactured cartridges have 45% to 60% lower CO2 emissions than new cartridges. Yet they are the same or superior quality as new cartridges and, at a time when budgets everywhere are being squeezed, a lot more affordable too.
This environmentally-conscious approach to printing supplies procurement has been backed by the European Union, which has a guide for public bodies that want to print "green".
In July 2020, the EU approved a new set of general recommendations for public bodies that want to buy or contract services for imaging equipment such as printers. These recommendations promote the use of remanufactured cartridges and require printers to accept them. Printer manufacturers must also design cartridges with their environmental impact in mind (ecodesign) and provide take-back services at end-of-life.
By choosing remanufactured cartridges, you will boost your environmental credentials and your budget bottom line, so your company can print with a clear conscience.
Introduce a recycling scheme to ensure your used cartridges can be used again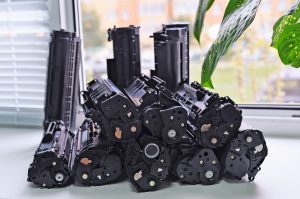 Too many workplaces simply throw away empty printer cartridges after use. These empties end up in landfill or are incinerated – polluting the environment.
Establish a recycling scheme in your business to remind colleagues to make the environmentally-friendly choice and recycle cartridges.
All you have to do is collect your empty cartridges and give them to a remanufacturer which is a member of ETIRA. The remanufacturer will disassemble, clean, refill and engineer the cartridge back to life. The "new" remanufactured cartridge will then be brought back to market and re-used under the remanufacturer's brand.
Recycling used cartridges minimises your company's carbon footprint and contributes to the circular economy in the remanufacturing industry.
Look for the ETIRA certification label
A special certification from ETIRA showcases remanufactured printing products with a superior environmental performance.
The purpose is to help customers distinguish between printing cartridges which are better for the environment from others. Since its launch in late 2021, the label has helped raise the profile of remanufactured products produced by ETIRA members and eliminate confusion about which cartridges offer a very good environmental performance and those with poor green credentials.
Late last year, a significant milestone was reached with one million certification labels in circulation. Industry leaders that use the ETIRA certification include GM Technology, KMP, Armor and Innotec.
Choosing a supplier with the certification label is the more environmentally-friendly choice when buying printing cartridges. It is better for your company and better for the planet.
Tags
ETIRA Certification Mark
remanufactured
March 31, 2023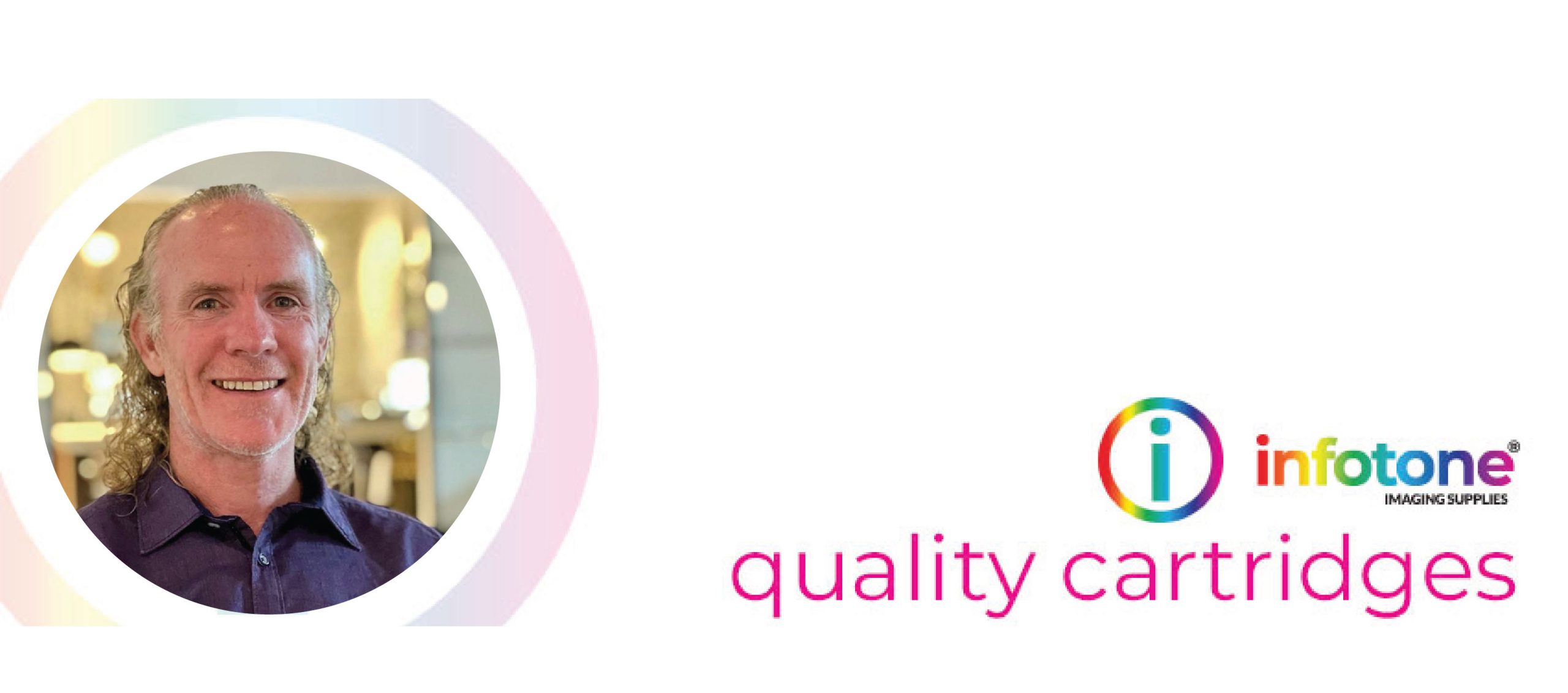 One of the UK and Ireland's largest remanufacturers and suppliers of printer consumables has joined ETIRA – the European Toner and Inkjet Remanufacturers Association.
Infotone, based in Scarborough, UK, has become a member of the trade association as part of its mission to support sustainability efforts within the printing industry.
The company specialises in supplying quality remanufactured ink and toner cartridges that are compatible with all of the leading printer brands, as well as a recycling service that includes free collection of empty cartridges.
Jamie Hughes, founder and managing owner of Infotone, said: "Remanufacturing is a vital aspect of our organisation, as it allows us to provide affordable, high-quality printer cartridges while also reducing waste and supporting sustainability efforts within the printing industry.
"We learned about ETIRA through our search for industry associations that align with our values and goals, and we became a member because we truly believe in the work the association does. Promoting and supporting the remanufacturing industry is crucial."
Javier Martinez, president of ETIRA, said: "We're thrilled to welcome Infotone to ETIRA.
"It's fantastic to see such an esteemed company taking the decision to join ETIRA and committing to helping us demonstrate the vital importance of remanufacturing and the part it has to play in helping save the environment."
An estimated 70 percent of ink and toner cartridges are thrown away after one use, according to ETIRA. However, by remanufacturing them, the CO2 emissions of a cartridge can be reduced by up to 60 percent.
For further information about Infotone, visit www.infotone.co.uk
Tags
ETIRA Members
March 18, 2023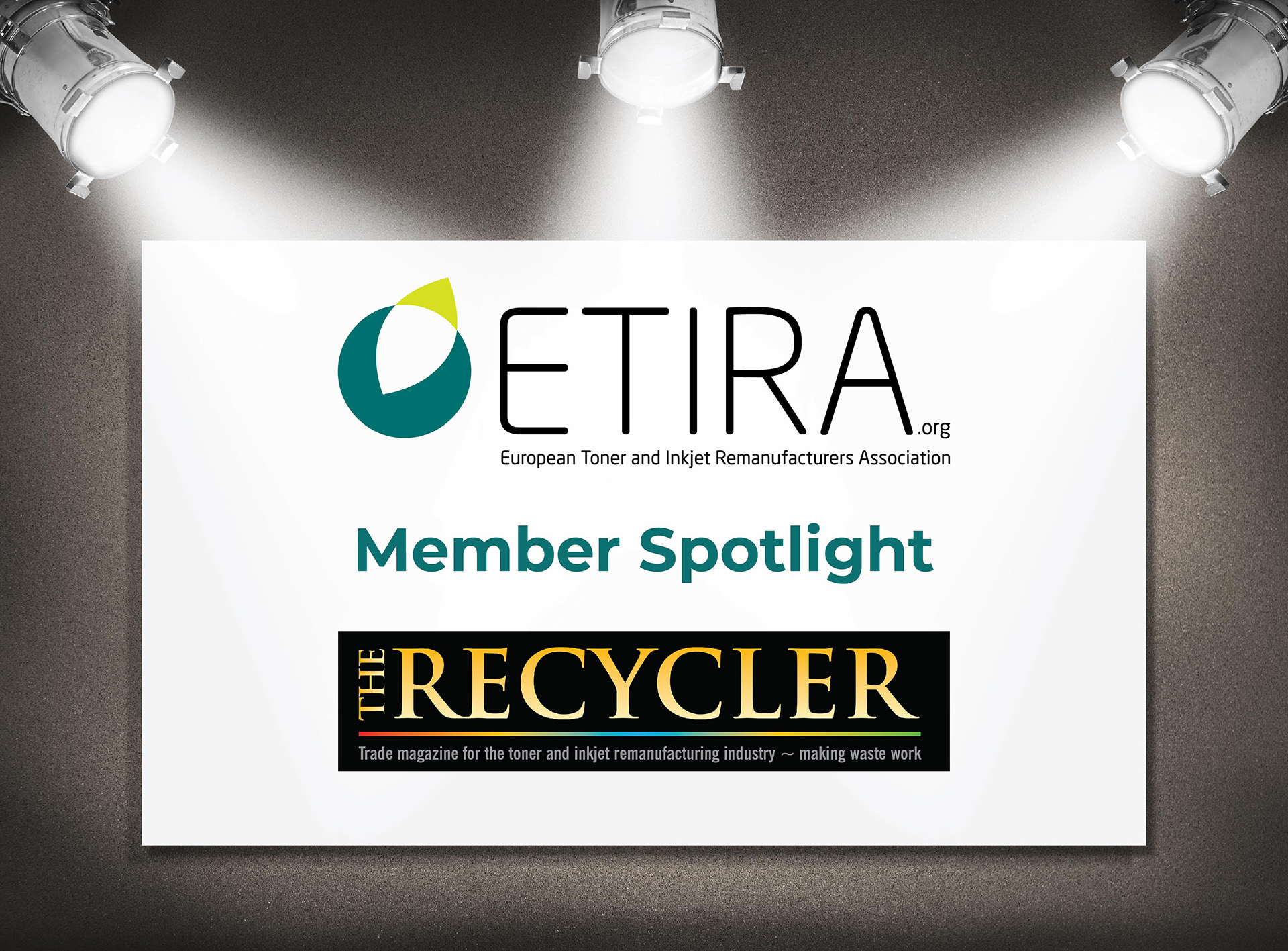 The leading trade magazine for the toner and inkjet remanufacturing industry, The Recycler, has joined forces with ETIRA to showcase the association's members.
ETIRA has partnered with The Recycler to shine a spotlight on the work of its members, with the magazine set to profile companies that are part of the trade association over a series of editions.
The collaboration comes as part of ETIRA's 20th anniversary celebrations and also coincides with the recent announcement that the association's AGM will this year take place in Barcelona, alongside The Recycler Live Conference, on 15-16 June.
Javier Martinez, president of ETIRA, said: "We're excited to be partnering with The Recycler to highlight the fantastic work of our member companies and their collective efforts to reduce the environmental footprint of the ink cartridge industry."
ETIRA members are invited to put themselves forward for the profile-raising opportunity by contacting news@therecycler.com
Tags
The Recycler
March 17, 2023
ETIRA's annual general meeting is set to take place in Barcelona this June, marking the association's 20th year in business.
The event will be held at NH Barcelona Stadium Hotel as part of The Recycler Magazine's Recycler Live Conference, on the 15 and 16 June 2023.
Vincent van Dijk, secretary general of ETIRA, said: "We're very much looking forward to this year's AGM, in Barcelona this June.
"The event will mark 20 years of the Association and provide us with a great chance to bring our members together to celebrate the work we've done in that time, from carrying out important political lobbying work within the EU, to providing a platform for organisations within the industry to connect and communicate with one another."