October 12, 2022
The EU 2012 WEEE Directive on waste from electrical and electronic equipment seeks to protect the environment and human health, contributes to sustainable production and consumption, and ensure efficient use of resources by preventing and recovering waste. On 6 October, the EU launched an online public consultation, open until 3 November, to evaluate its progress and assess whether the objectives are met and to what extent it supports a circular economy and environmentally sound management of WEEE, see here:
Waste from electrical and electronic equipment – evaluating the EU rules (europa.eu)
Supported by several EU studies, ETIRA has always argued that in terms of promoting cartridge reuse the WEEE is dysfunctional. Member States can reach the generic reuse / recycling percentage targets set under the WEEE without a single cartridge being reused. That's why cartridges need to get their own WEEE reuse target. Also, WEEE implementation is very different across EU Member States. Environment-friendly cartridge reuse is made impossible as operators are confronted by a plethora of different and often outright contradictory rules and definitions and classifications of used cartridges. And for cartridges, the article 4 WEEE prohibition of specific design features or manufacturing processes that prevent WEEE from being re-used (eco-design) is a farce because all cartridges on the EU market today have such illegal features. In addition, enforcement of WEEE compliance by national market surveillance authorities is often fully absent: imports of polluting single-use newbuild cartridges from the Far East by rogue traders without any registration in national WEEE registers and containing illegal chemicals are rampant in most EU countries. ETIRA will voice these concerns in the consultation and suggest you do the same.
Tags
EU legislation
WEEE Regulations
In September, the EU published a proposal to prohibit products made with forced labour. This will apply to all products, EU-made and imported.
National authorities will be able to withdraw from the EU market products made with forced labour, and customs authorities can stop such products at EU borders.
Member States will assess forced labour risks based on different sources of information, and investigate products for which there are well-founded suspicions that they have been made with forced labour.
The proposal takes into account concerns of small and medium-sized companies (SMEs), for whom it is more complicated to assess their entire supply chain.
The proposal first needs approval from the European Parliament and the Council of the European Council, and will apply as of 24 months after its entry into force.
Earlier this year, the EU proposed related legislation on due diligence processes for larger companies falling in its scope. That proposal focused on human rights and environmental abuses in operations in companies and their full value chains.
The proposal includes sanctions in case of non-compliance wih the due diligence obligations, but it does not require Member States or companies to prohibit the placing and making available of any product on the market.
The forced labour proposal however will effectively prohibit the placing on the EU market and exports of products made with forced labour.
Tags
EU proposal
Forced labour
October 11, 2022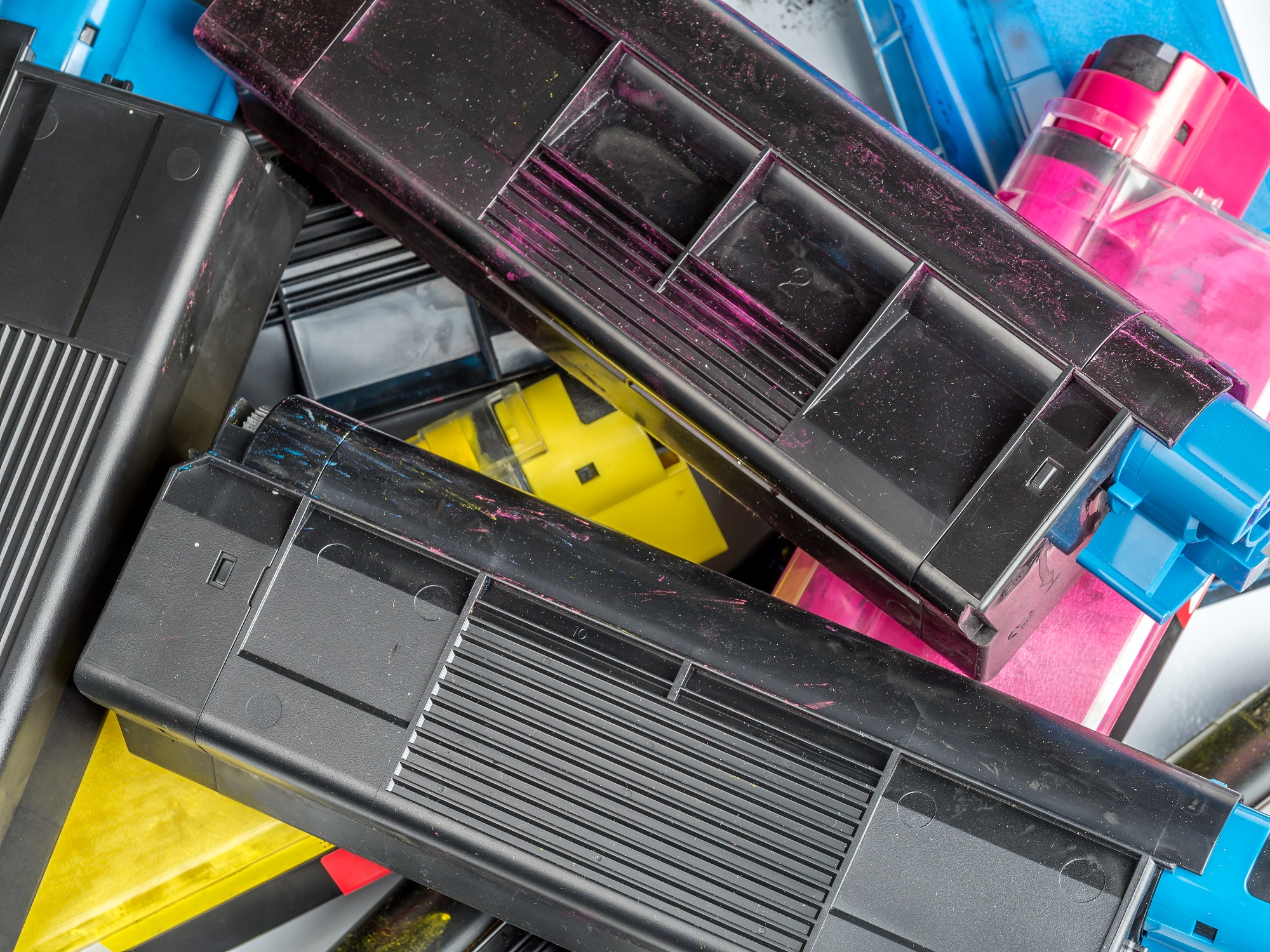 This month, ETIRA's board agreed the organisation's position on the upcoming EU regulation on the printer industry (see previous articles for full details).
As voiced in the past, ETIRA wants the future EU law to address a compulsory rising minimum reuse percentage of all produced cartridges.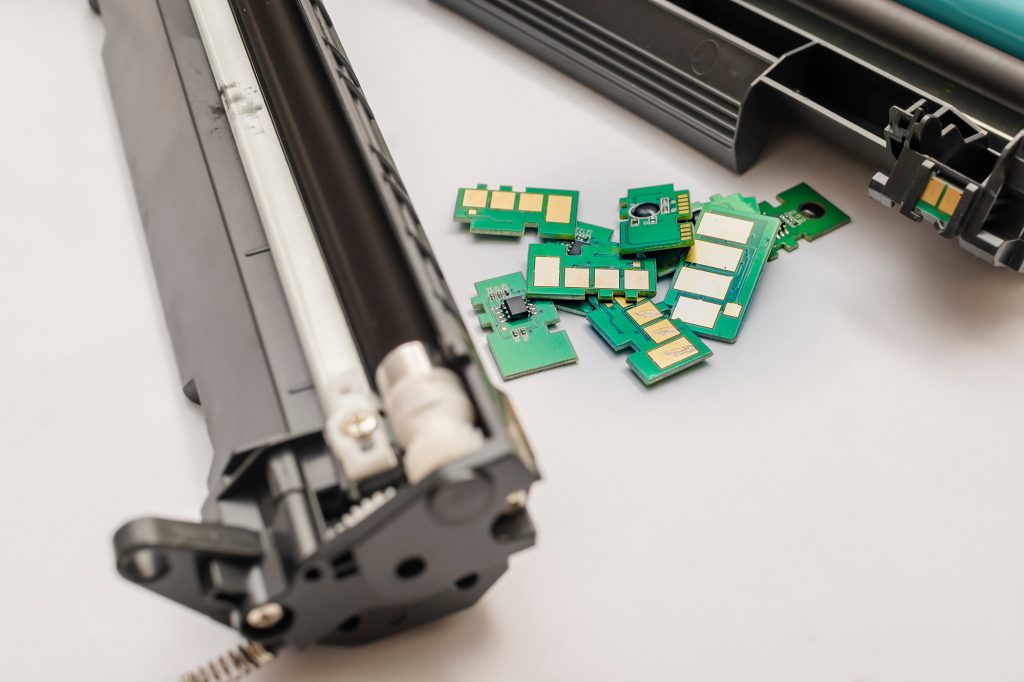 Also, all anti-reuse tools and tactics like firmware updates, chips, chip resetting, embedded software, patents on remanufacturing, closed loop sales systems, etc, must be prohibited.
If that is not possible, access to OEM chip technology must be made available to third parties at economically reasonable cost.
Imports of polluting and unhealthy non-OEM new builts must be stopped at the EU border.  
ETIRA's other demands include:
all remanufactured OEM cartridges should be able and allowed to perform identically to OEM
strict enforcement of intellectual property rights of new built non-OEM single use cartridges imported from outside the EU
strict enforcement of all health /safety regulations such as WEEE, RoHS, REACH, etc to be demonstrated by all cartridges marketed in the EU.
all new cartridges entering the EU must be reusable: no exceptions for subscription or service models etc.
EU green public tender criteria for imaging equipment (GPP) to become compulsory
ETIRA will now send its views to EU and Member States authorities.
Tags
EU legislation
Reuse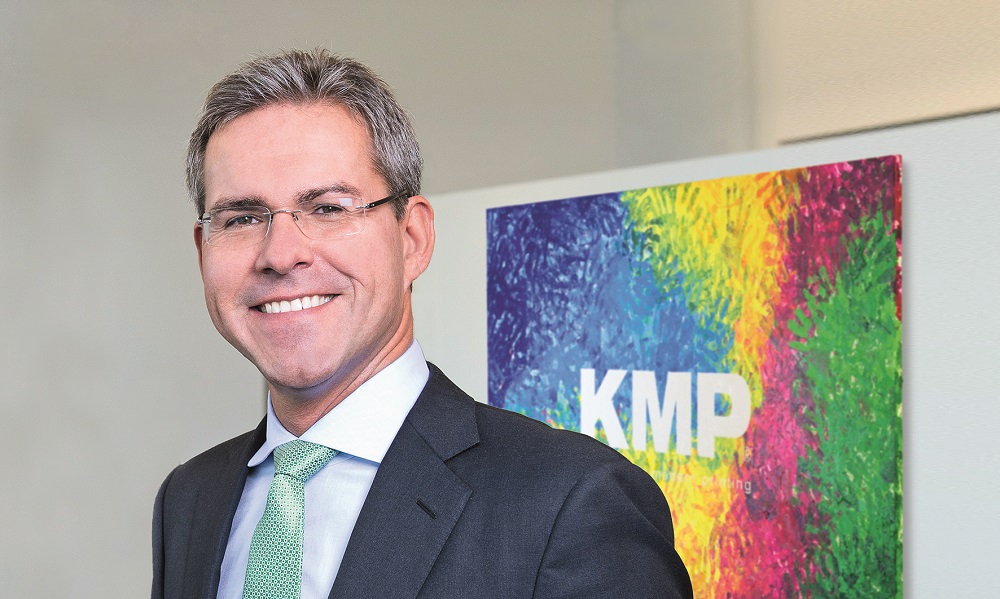 A leading manufacturer of IT supplies has become the latest company to sign up for ETIRA's Certification Label.
KMP, headquartered in Germany, is a multinational family-owned company that has developed, manufactured and distributed IT supplies including ink and toner cartridges for more than 30 years.
A market leader, KMP has various locations in Europe and is Europe's largest family business in the industry. The company is a founding member of ETIRA and known for supplying products of the highest quality.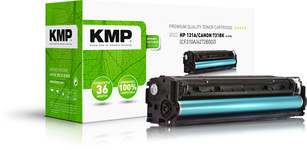 Jan-Michael Sieg, CEO at KMP, said: "Being a member of ETIRA brings us a lot of benefits and aligns with what we stand for – reuse before recycle.
"The ETIRA label certification provides an additional assurance an empty cartridge has been remanufactured to a very high standard and placed back on the market. Reusing a cartridge can reduce the CO2 emissions by up to 60% and ETIRA labelled cartridges are safe to use, good for the environment and competitively priced compared to buying the printer manufacturers' own brand cartridge.
"The ETIRA label is a standard which the cheap jacks of our industry cannot fulfill. It clearly marks the difference between a true eco-friendly, sustainable, high-quality product and green-washed products.
"The Circular Economy Model from the European Environmental Agency will hopefully help to reduce the amount of single-use plastic from China. In close discussions with the leading OEMs, we are setting targets for remanufactured toner and inkjet cartridges. These OEMs support the remanufacturing of toner cartridges for being able to achieve the high re-use targets set by the EU."
Tags
ETIRA Certification Mark
KMP AG
July 13, 2022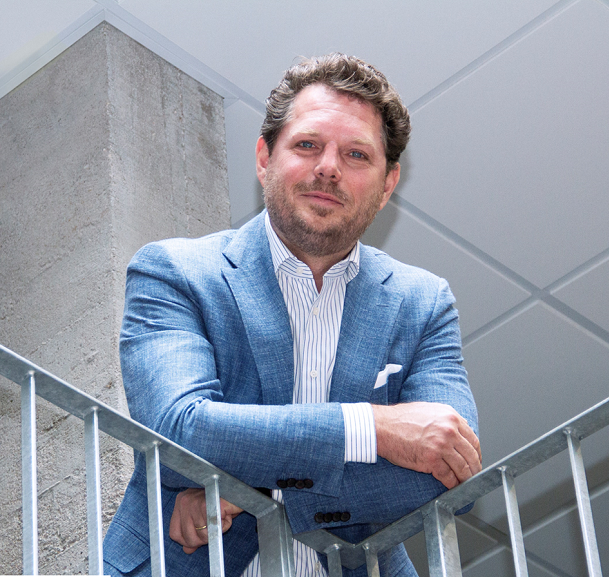 ARMOR Print Solutions will use special certification from the European Toner and Inkjet Remanufacturers Association (ETIRA) that showcases remanufactured products with a superior environmental performance.
(more…)
Tags
Armor Print Solutions
ETIRA Certification Mark
July 4, 2022
The European Toner and Inkjet Remanufacturers Association (ETIRA) is developing an updated position regarding the forthcoming draft EU regulatory framework for the imaging equipment sector.
The organisation, which represents the interests of the inkjet and toner cartridge remanufacturers and related service providers in the EU, is working on a formal position paper which will be submitted to the EU commission and other bodies who are tasked with writing the impact assessment and draft regulation. ETIRA will also take part in the industry stakeholders consultation meetings which the EU will organise in the coming months.
Javier Martinez, President of the European Toner and Inkjet Remanufacturers Association (ETIRA), said: "Earlier this year the Commission rejected the Voluntary Agreement for imaging in favour of its Green Deal which many of our members believe is good news for inkjet and toner cartridge remanufacturers.
"This move takes us away from a 'directive' and towards 'regulation' which is a major step because it is no longer proposing just guidance but rules that will be directly applicable and can be enforced in all EU Member States, and apply equally to all market participants.
This is in line with EU Position replacing directives (Eco-Design, WEEE Etc. ) by a more stringent Regulation
"Our board of directors are now in the process of contributing to the next phase by providing the EU commission, and other interested parties, with a very clear position on what we and our members want to see happen next. This is still being developed but we are now able to give a flavour of the underlying principles that we hope to come from the new regulation.
"ETIRA has always insisted that all environmental policies affecting printing should respect the Eco-design directives, the EU Treaty, and defend SME and consumer rights. In addition, it should respect the EU's waste hierarchy concept, which sets waste reduction, repair, and reuse above mere recycling of the materials. Moreover, it is important to note that the transition from recycling to remanufacturing can exponentially increase the number of EU jobs..
"Like NGO's, consumer associations, Member States, and other stakeholders, we want to make printing sustainable. Products should be designed with their environmental footprint in mind during production, operational life, and at end-of-life including reusing a cartridge as many cycles as possible, followed by the recycling of its composing materials. It is vital to create and allow a functional secondary market, which does not exist at the customer level.
"Since 2002, the EU's WEEE legislation seeks to reduce the fast growing waste streams generated by IT, electrical and electronic products, by designing products in an environment-friendly way. Therefore, in the case of printing and cartridges, Original Equipment Manufacturers (OEMs) have had 20 years to reduce the waste volume generated by printers and cartridges, but in practice they have done very little. The anti-reuse design of today's cartridges is not environment-friendly and unsafe. Reusing cartridges can change that.
"These views are not only ETIRA's views, in fact the EU itself has outlined similar objectives in many recent EU reports and policy initiatives on the environmental impact of printing."
On cartridges, ETIRA maintains that EU policy should ensure, as a minimum, that the following elements are met, to be able to reduce waste and move towards a new and more sustainable business model:
A compulsory minimum percentage, increasing every year, of all produced cartridges (OEM and non-OEM newbuilts) to be reused as a cartridge. Clear and ambitious re-use targets for all cartridges must be set: Without fixed targets, reuse of cartridges will not grow.
Prohibition of all anti-reuse tools and tactics such as firmware updates, chips, chip resetting, embedded software, patents on remanufacturing, closed loop sales systems, that prohibit third party remanufacturers full access to full printer / cartridge functionality
Any new rules for printers must provide professional providers of reused cartridges with access to printer software and firmware, so that cartridges can be easily reused.
An end to imports of polluting and unhealthy non-OEM new built cartridges at the EU border, not just retroactive inspections/checks when they are all already in the EU market.
The EU has introduced ecodesign rules for several electronic products, such as vacuum cleaners and dishwashers, which include provisions on sharing product and software and firmware data with 3rd party repairers. The same is needed for 3rd party cartridge remanufacturers
Javier added: "In Europe, up to 70 per cent of empty toner and inkjet cartridges are incinerated or dumped in landfill every year after 1st use. But between 80 and 90 percent of these cartridges could have been reused as a cartridge several times. Remanufacturing cartridges reduce their carbon footprint by up to 45-60 per cent. Every cartridge that is remanufactured is one fewer going directly to landfill. Remanufactured cartridges are also often up to 30 per cent cheaper than OEM equivalents, representing a cost-effective and environmentally-friendlier option.
"This issue needs tackling as a matter of urgency and we want to see change introduced as quickly as possible. We continue to lobby for the new draft regulation to come in as soon as possible and to incorporate our principles which we think would be a sensible way forward for our industry."
Last year, ETIRA launched a new certification label to help customers distinguish between printing cartridges which are better for the environment from others.
Tags
EU Voluntary Agreement
Green Deal
June 22, 2022
A Korean company focused on manufacturing chips and reset machines has joined the European Toner and Inkjet Remanufacturers Association.
TinTec, headquartered in Seoul, South Korea, specialises in chips and reset development and is expanding into areas including CISS solution and MPS software.
Since being founded as TNCore in 2006, company has grown his reputation rapidly, being an industry leader, especially in re-progamabale chips and chip resetting. The company opened a European arm, TINTEC EU, in Spain in 2017 under the umbrella of TN Group
Julie Jang, General Manager, at TinTec, said: "Ever since the company was founded, our emphasis has always been on recycling. In fact, we created the first resettable, reprogrammed chips.
"Most of our main customers are ETIRA members and we are well aware of the important work the association does. In our industry, each year more than one billion cartridges are sold, with approximately half ending up in landfill. Many Life Cycle analyses have show that by using remanufactured cartridges, we can reduce CO2 emissions by half compared to new cartridges.
"As a leading company in recycling, as part of a worldwide community and as human beings, it is our responsibility to unite with ETIRA and fellow members to promote sustainable economic and environmental development."
Julie said it was important to educate customers on the differences between newly-built Original Equipment Manufacturer (OEM) cartridges and more environmentally-friendly recycled cartridges.
She said: "We need to change the mindset of the consumers, to look beyond the prices and base their decisions equally on environmental impact and sustainability.
"Some consumers have the mistaken idea that new-built cartridges are 'better' than remanufactured products. But the eco-friendly process we use not only ensures quality, but also sustainability. We hope that remanufactured products will not be undervalued, but rather give us a competitive edge.
"Our CEO came from a family business in the recycling industry, including recycling cartridges, and has integrated technology and recycling into TinTec. While OEMs have been making increasing efforts to block recycling and make reprogramming of chips more difficult, our commitment and faith in recycling continues with a strong sense of duty.
"We are inspired to take this chance to push for a bigger shift towards remanufacturing cartridges. Collectively with ETIRA and our fellow members, let's move towards increasing reuse of waste cartridges and towards a greener and sustainable future."
Javier Martinez, president of ETIRA, said: "We are very pleased to welcome TinTec to the ETIRA family. The group have a long-term commitment to remanufacturing since their foundation in Korea and that has continued with their expansion into Europe.
"As a member of our network of environmentally-conscious remanufacturers, TinTec joins a group committed to raising the profile of remanufactured products that offer a superior environmental performance."
Tags
ETIRA Members
printer cartridge reuse
June 8, 2022
ETIRA member Bioservice has successfully challenged another printer consumables tender that unfairly favoured Original Equipment Manufacturers (OEMs).
The Spanish company challenged the specifications governing the contracting procedure for the supply of toner for a tender for printer consumables.
The Mayor of Eibar, a city in the Basque region of Spain, upheld the appeal.
Bioservice S. COOP (Bioservice) launched its challenge after the tender called for "original toner". The company successfully argued that was a breach of public administration procedures that require that the technical specifications will not refer to particular manufacture or origin, or to a specific procedure that characterises the products or services offered by a specific employer.
Technical specifications should also not refer to trademarks, patents or types or to a certain origin or production, in order to favour or discard certain companies or certain products.
Where it is not possible to make a sufficiently precise and intelligible description of the object of the tender contract the description should be accompanied by the mention "or equivalent".
The Eibar Mayor found in favour of Bioservice, agreeing the tender contract's technical specifications for the supply of original toner, without the mention "or equivalent", violates the provisions of article 126.6 of the Sector Contracts Law.
Costs were awarded to Bioservice and a new tender will be issued.
It is the latest successful challenge for Bioservice, which in December argued a €363,554 tender to supply toners to the University Hospital of Burgos favoured OEMs. The appeal was upheld and the tender annulled.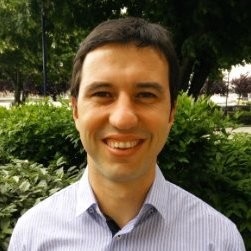 Alejandro Pedro, CEO of Bioservice, said via LinkedIn: "Without the support of ETIRA (Vincent A. van Dijk and Javier Martinez Zavala) we could not have done it.
"I hope that we can achieve that as a rule, public tenders include two requirements:
– Registration as #weee (waste electrical and electronic equipment) producers
– Regulation (EU) 2019/1020 of the European Parliament and of the Council of 20 June 2019 on market surveillance and compliance of products."
Javier Martinez, president of ETIRA, said: "We are proud to work closely with our members like Bioservice to challenge tenders that illegally exclude remanufactured cartridges and unfairly favour OEMs.
"The remanufactured cartridges produced by ETIRA members can reduce cartridge carbon footprint by up to 50 per cent. At a time when all organisations should be seeking more environmentally-sustainable solutions, it is vital to ensure tenders are fair and do not penalise companies committed to remanufactured products."
ETIRA, formed in 2003, is a Belgian-based registered non-profit organisation that represents the interests of the European inkjet and toner cartridge remanufacturers and related service providers and is the recognised industry body for all topics affecting the industry.
Tags
bioservice
printer consumables
tender
May 26, 2022
ETIRA held its 2022 annual meeting during 'The Recycler Live Europe' conference in Prague on 19th – 20th May.
Approximately 100 delegates joined the conference which is fast becoming the number one event to meet fellow industry members and hear the latest industry data. After two and a half years meeting only online it was great to have everyone under one roof and to finally able meet business partners in person.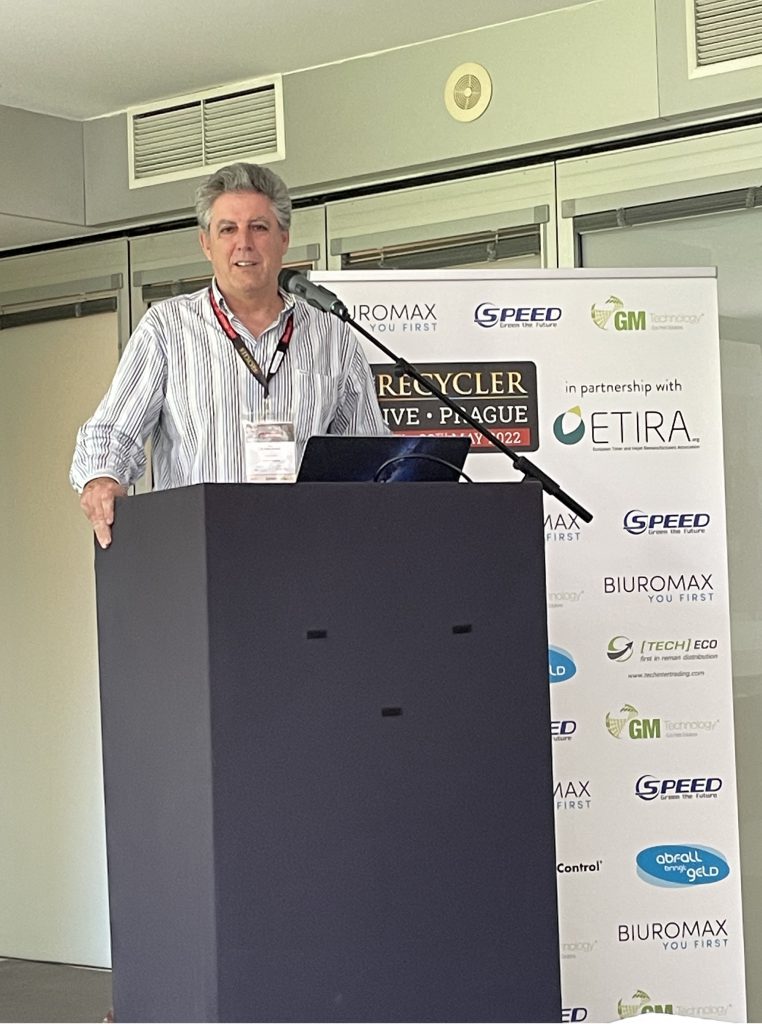 On Thursday, The Recycler Live conference kicked off with a panel answering questions regarding the industry's future. Thereafter, ETIRA's Vincent van Dijk briefed the floor on EU initiatives to promote sustainable products and showed how they will affect the imaging equipment industry. Lexmark's Maxime Furkel spoke about an EU funded project to promote circularity in printing. Javier Martinez, President of ETIRA (pictured below right), informed attendees about the new EU market surveillance rules that will promote sustainability and help to seize non-compliant clones at importation at the first point of EU entry.
Event host and moderator, David Connett, then walked the audience through the major recent development for our industry. Last March, the EU decided to reject the so-called Voluntary Agreement offered by printer manufacturers. Instead, they will regulate the imaging equipment industry. In the next years, the EU will draft a set of compulsory eco-design criteria that all market players will have to comply with, similar to EU rules already in place for other electronic/electrical products.
There was great networking at the Reception and Dinner, during which The Recycler presented the winners of the The Recycler's Annual Awards.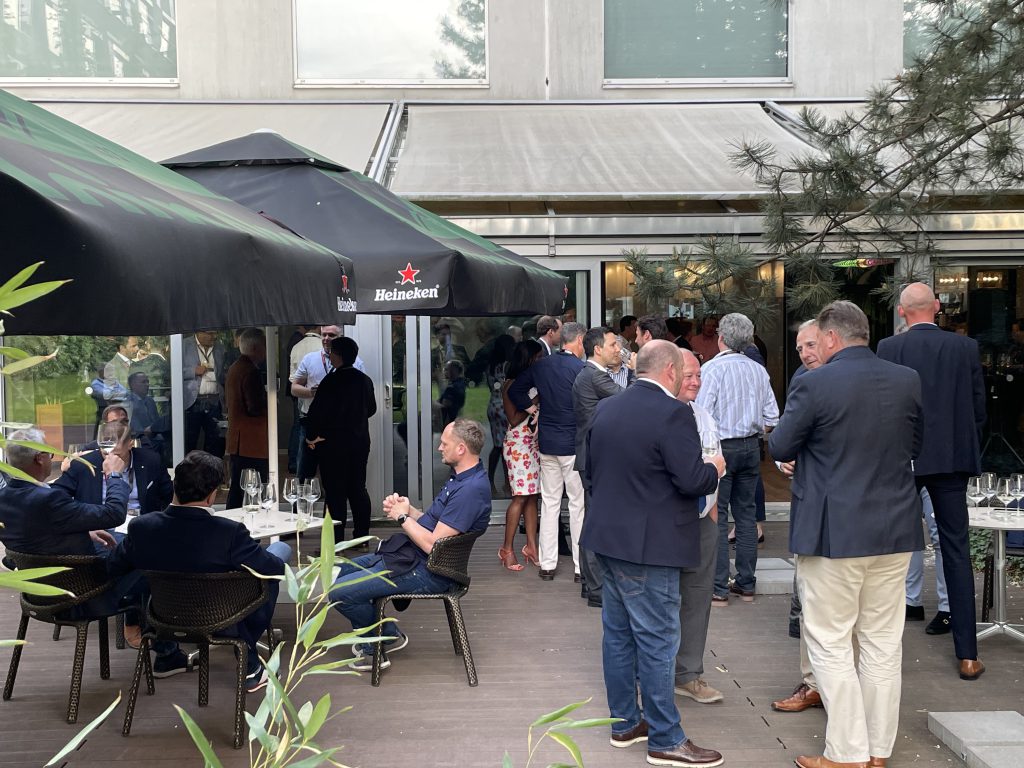 On Friday, GM Technology's Zoltan Matyas shared best practices of CRM, and Keypoint Intelligence's Deborah Hawkins highlighted the future of office and home working environments following the covid-19 pandemic and other developments.
Jan de Kesel of ISN partners showed how connectivity solutions can help our industry, and David Connett and Vincent van Dijk wrapped up with a presentation of the new ETIRA sticker. Available to its cartridge remanufacturing members, already half a million stickers have hit the market, and 3 online videos and several multi-language flyers explaining the sticker's properties and benefits are now being widely distributed to raise its worldwide profile.
At the ETIRA 'Member's Only' general meeting on Thursday, members approved ETIRA's 2021 finances and 2022 budget. They assessed ETIRA's activities and welcomed the ETIRA Certification Label programme. The group expressed support for the enhanced communications and outreach roll-out in traditional and social media.
The Board of Directors will further elaborate ETIRA's positioning in the upcoming EU industry regulation: as key stakeholder, we aim to present a single voice to ensure the regulation will meet our key demands: compulsory ambitious and growing cartridge reuse targets, no anti-reuse tools (like clever chips, firmware updates, etc) or other strategies that prevent a third party from reusing a cartridge, and decisive action against the tsunami of cheap and polluting single-use non-OEM cartridges imported from SE Asia. Members also saluted the companies that recently joined ETIRA: Microteam, Demsky Recycling, and Tintec.
ETIRA kindly thanks organisers Stefanie Unland and David Connett from The Recycler magazine, and the sponsors for making this event possible. The main sponsor was ETIRA member Biuromax, awards sponsor was Speed Infotech, the drinks reception sponsor was ETIRA member GM Technology and table sponsors were Denner, Static Control and Tech (eco).