Welcome to the website of ETIRA ! Here you can find all you need to know about the reuse of cartridges.
ETIRA
ETIRA is short for European Toner & Inkjet Remanufacturers Association. ETIRA represents the interests of the European inkjet and toner cartridge remanufacturers and related service providers/compatibles manufacturers, etc. in Europe. Created in 2003, ETIRA members now account for over 60% of industry turnover. Today, ETIRA is the recognized industry body for all topics affecting cartridge remanufacturing. A non-profit organisation in accordance with Belgian law, its statutory seat is Brussels, with a Secretary General's office in Breda, The Netherlands. Read more…
ETIRA flyer supporting remanufactured cartridges
ETIRA has a flyer that tells the reader to buy their remans only from ETIRA members. As an easy- hand out,  the flyer lists the benefits of remanufactured cartridges compared to OEM and compatibles. The flyer can be downloaded by clicking here!
Re-use your cartridges: Less expensive, and environment-friendly!!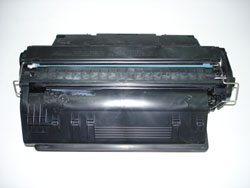 When a printer cartridge has been fully used, it can be remanufactured to be used again several times. This is a cost-effective and environmental-friendly alternative to buying a new cartridge. On this website you will find all the information you need about the remanufacturing of cartridges.