Remanufacturing cartridges is environmental-friendly
Every year, over 1,1 billion cartridges are sold. More than 500 (!) million of these printer cartridges end up dumped in landfills around the world. But as cartridges can easily be remanufactured up to 2-3 times, our industry substantially reduces the number of cartridges going to landfill, in an ideal world by a staggering 66-75%! Every cartridge remanufactured is one fewer going directly to the landfill. For every remanufactured cartridge purchased, its one less new cartridge that needs to be produced, saving it from entering the waste stream and from draining the planets natural resources.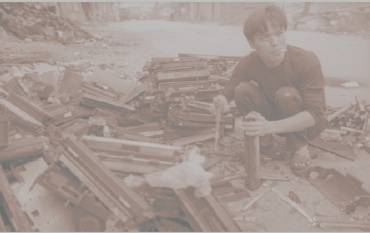 Independent research proves that remanufacturing is more environmentally friendly
The re-use of the plastics and metals used in toner and print cartridges is by far the most environment-friendly method of dealing with what is, essentially, a waste product – the empty cartridge. For example, recycled aluminium, used again in remanufactured products, uses 95% less energy in manufacture than virgin aluminium. Remanufacturing is a real solution to the growing waste mountain that delivers significant business and tangible and real environmental benefits. It is not just an industry – it is a manufacturing ethos of re-use, not just re-cycle.
Even the EU Commission, in their EMAS evaluation, said re-use is more environment-friendly.
The EU has recently set new levels in graduation in general waste policy: Prevention of waste now has the highest priority. Immediately next comes re-use of waste. Remanufacturing therefore is biding by EU policy to the letter and the spirit.
Remanufacturing a cartridge is more environment-friendly than producing a new one
That clear conclusion was drawn by many studies, please visit on this website the page: Re-using empty cartridges: Why ?
Raw material saved each year through remanufacturing
Significant amounts of waste that would otherwise end up in landfill sites are reused by our industry. Our own research estimates that remanufacturing can make a significant difference to the amount of new raw materials produced and used to supply the growing demand for inkjet and toner cartridges.