Below are some national associations of cartridge remanufacturers:
DKWU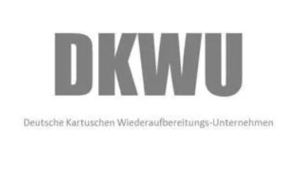 The DKWU (German Cartridge Reprocessing Companies) network is an informal and voluntary association of companies in Germany that have been reprocessing or repairing printer cartridges with high quality standards for many years.

Pacto Association
The "Pacto" Association was founded in 2009 and its main purpose is the promotion of any initiative useful for supporting the development and progress of the Italian "Printing Consumables" regeneration industry, safeguarding in terms of production, the appearance " Qualitative, Ecological/Environmental and Socio/Economic ".

Arti Italia

The twenty-year presence of our companies in the European market has led us to develop the belief that customer satisfaction can only be achieved by pursuing product quality. Through continuous updating and the search for efficient production methods we can carry out the regeneration of printing consumables without infringing patents and respecting the environment. Aware that the success of a company is not measured only by financial results.

UKCRA

The aims of the Association are, as a mutual organisation and for the benefit of its members to provide printer users with proven high quality products, through its members, that are cost effective environmentally friendly alternatives to imported cartridges.

International ITC

The Int'l ITC is the only active trade association in North America that is a dynamic organization of imaging supplies dealers, remanufacturers, industry suppliers and consultants dedicated to advocating for – and promoting – the industry.