June 8, 2022
ETIRA member Bioservice has successfully challenged another printer consumables tender that unfairly favoured Original Equipment Manufacturers (OEMs).
The Spanish company challenged the specifications governing the contracting procedure for the supply of toner for a tender for printer consumables.
The Mayor of Eibar, a city in the Basque region of Spain, upheld the appeal.
Bioservice S. COOP (Bioservice) launched its challenge after the tender called for "original toner". The company successfully argued that was a breach of public administration procedures that require that the technical specifications will not refer to particular manufacture or origin, or to a specific procedure that characterises the products or services offered by a specific employer.
Technical specifications should also not refer to trademarks, patents or types or to a certain origin or production, in order to favour or discard certain companies or certain products.
Where it is not possible to make a sufficiently precise and intelligible description of the object of the tender contract the description should be accompanied by the mention "or equivalent".
The Eibar Mayor found in favour of Bioservice, agreeing the tender contract's technical specifications for the supply of original toner, without the mention "or equivalent", violates the provisions of article 126.6 of the Sector Contracts Law.
Costs were awarded to Bioservice and a new tender will be issued.
It is the latest successful challenge for Bioservice, which in December argued a €363,554 tender to supply toners to the University Hospital of Burgos favoured OEMs. The appeal was upheld and the tender annulled.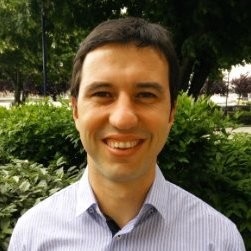 Alejandro Pedro, CEO of Bioservice, said via LinkedIn: "Without the support of ETIRA (Vincent A. van Dijk and Javier Martinez Zavala) we could not have done it.
"I hope that we can achieve that as a rule, public tenders include two requirements:
– Registration as #weee (waste electrical and electronic equipment) producers
– Regulation (EU) 2019/1020 of the European Parliament and of the Council of 20 June 2019 on market surveillance and compliance of products."
Javier Martinez, president of ETIRA, said: "We are proud to work closely with our members like Bioservice to challenge tenders that illegally exclude remanufactured cartridges and unfairly favour OEMs.
"The remanufactured cartridges produced by ETIRA members can reduce cartridge carbon footprint by up to 50 per cent. At a time when all organisations should be seeking more environmentally-sustainable solutions, it is vital to ensure tenders are fair and do not penalise companies committed to remanufactured products."
ETIRA, formed in 2003, is a Belgian-based registered non-profit organisation that represents the interests of the European inkjet and toner cartridge remanufacturers and related service providers and is the recognised industry body for all topics affecting the industry.