May 26, 2022
ETIRA held its 2022 annual meeting during 'The Recycler Live Europe' conference in Prague on 19th – 20th May.
Approximately 100 delegates joined the conference which is fast becoming the number one event to meet fellow industry members and hear the latest industry data. After two and a half years meeting only online it was great to have everyone under one roof and to finally able meet business partners in person.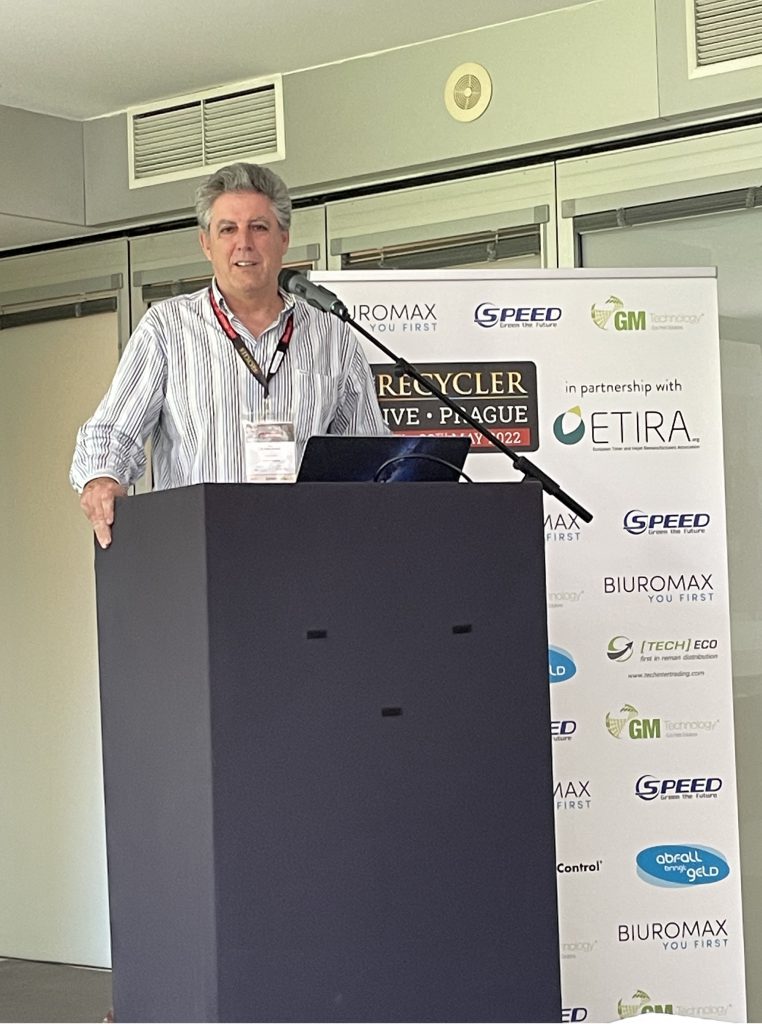 On Thursday, The Recycler Live conference kicked off with a panel answering questions regarding the industry's future. Thereafter, ETIRA's Vincent van Dijk briefed the floor on EU initiatives to promote sustainable products and showed how they will affect the imaging equipment industry. Lexmark's Maxime Furkel spoke about an EU funded project to promote circularity in printing. Javier Martinez, President of ETIRA (pictured below right), informed attendees about the new EU market surveillance rules that will promote sustainability and help to seize non-compliant clones at importation at the first point of EU entry.
Event host and moderator, David Connett, then walked the audience through the major recent development for our industry. Last March, the EU decided to reject the so-called Voluntary Agreement offered by printer manufacturers. Instead, they will regulate the imaging equipment industry. In the next years, the EU will draft a set of compulsory eco-design criteria that all market players will have to comply with, similar to EU rules already in place for other electronic/electrical products.
There was great networking at the Reception and Dinner, during which The Recycler presented the winners of the The Recycler's Annual Awards.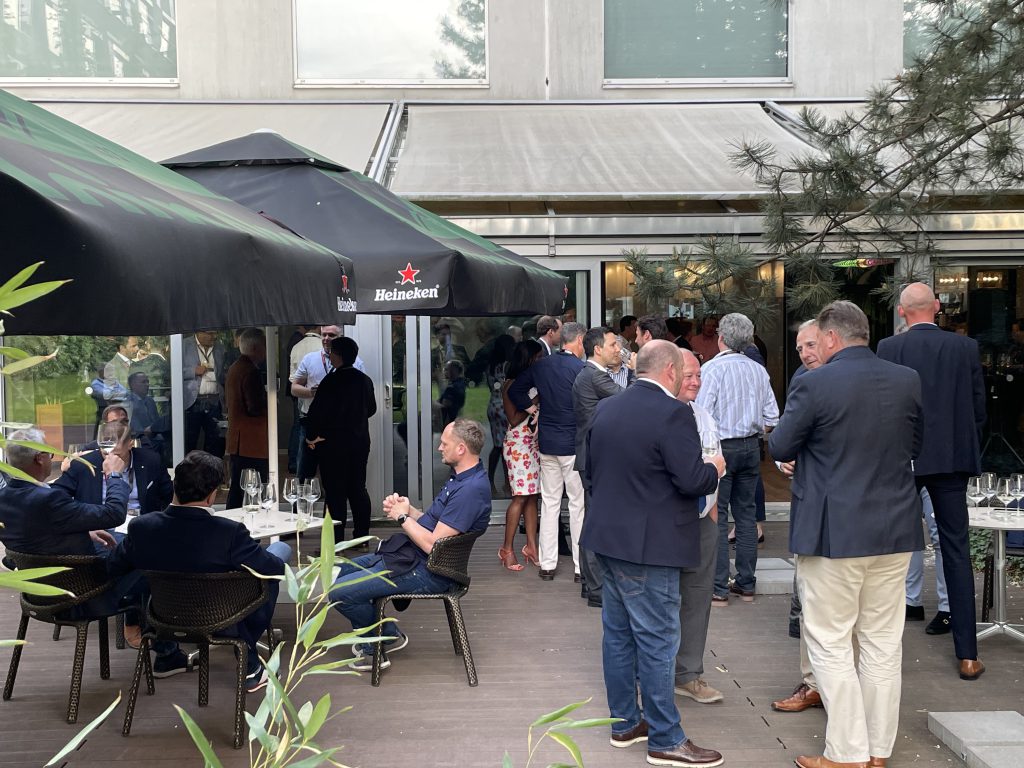 On Friday, GM Technology's Zoltan Matyas shared best practices of CRM, and Keypoint Intelligence's Deborah Hawkins highlighted the future of office and home working environments following the covid-19 pandemic and other developments.
Jan de Kesel of ISN partners showed how connectivity solutions can help our industry, and David Connett and Vincent van Dijk wrapped up with a presentation of the new ETIRA sticker. Available to its cartridge remanufacturing members, already half a million stickers have hit the market, and 3 online videos and several multi-language flyers explaining the sticker's properties and benefits are now being widely distributed to raise its worldwide profile.
At the ETIRA 'Member's Only' general meeting on Thursday, members approved ETIRA's 2021 finances and 2022 budget. They assessed ETIRA's activities and welcomed the ETIRA Certification Label programme. The group expressed support for the enhanced communications and outreach roll-out in traditional and social media.
The Board of Directors will further elaborate ETIRA's positioning in the upcoming EU industry regulation: as key stakeholder, we aim to present a single voice to ensure the regulation will meet our key demands: compulsory ambitious and growing cartridge reuse targets, no anti-reuse tools (like clever chips, firmware updates, etc) or other strategies that prevent a third party from reusing a cartridge, and decisive action against the tsunami of cheap and polluting single-use non-OEM cartridges imported from SE Asia. Members also saluted the companies that recently joined ETIRA: Microteam, Demsky Recycling, and Tintec.
ETIRA kindly thanks organisers Stefanie Unland and David Connett from The Recycler magazine, and the sponsors for making this event possible. The main sponsor was ETIRA member Biuromax, awards sponsor was Speed Infotech, the drinks reception sponsor was ETIRA member GM Technology and table sponsors were Denner, Static Control and Tech (eco).