October 29, 2020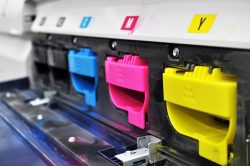 The European Toner and Inkjet Remanufacturers Association (ETIRA) has issued a detailed response calling for amends to be made to the latest draft of the Voluntary Agreement for Imaging Equipment, released by Eurovaprint earlier this month.
The association, which represents inkjet and toner cartridge remanufacturers across the EU, says it acknowledges the proposal is a 'useful step forward' but urges amendments to be made, outlining its suggested minimum changes.
The aim of the draft Voluntary Agreement (VA) is to improve the environmental performance of imaging equipment products across the EU, through the creation of eco-design minimum requirements, supporting the EU's Circular Economy Action Plan.
Javier Martinez, president of ETIRA, said: "ETIRA has always called for mandatory legislation to replace the Voluntary Agreement. In our view, only a mandatory approach can bring tangible and enforceable implementation of the goals defined under the Circular Economy Action Plan, because only a regulation is applicable to all market players.
"Legislation therefore continues to be our preferred option. However, ETIRA acknowledges that the October 2020 draft VA represents a useful step forward and, if the core objectives we continue to lobby for can be achieved through a more stringent voluntary agreement, ETIRA would be interested to participate and engage in the process, provided the proposal includes our suggested minimum amendments in line with EU Treaty, EU Circular Economy Action Plan and EU Eco-design directive."
ETIRA's suggested minimum amendments are:
The exemptions in Articles 9.2.1, 9.4. and 9.5.2 should all be removed. Excluding cartridges under contract or subscription means that a very large part of the cartridge market is excluded from the VA, resulting in less cartridge reuse in the EU;


A clear and ambitious re-use target for all cartridges marketed by the Original Equipment Manufacturers (OEMs) must be set: 45% within two years and 60% within four years. Without fixed targets, reuse of cartridges will not grow, in particular if contract or subscription sales are excluded;


Transparency on the Bilateral Agreements (BAs): There is a need for equal terms. Equal volume pricing, equal technical solutions, equal product range etc. need to be offered by an OEM signatory to all supporting signatories who want to agree a BA with that OEM signatory;


Criteria for qualifying as supporting signatory: ETIRA calls for a transparent and non-discriminatory decision-making process as to who can and who cannot become supporting signatory;


The VA should be limited in time, e.g. maximum three-year period. During this period, the EU should prepare a regulation to replace the VA. ETIRA is happy to assist in this task;


ETIRA asks that the VA recognizes ISO standards EN 45552 , EN 45553 to EN 45559 (resource efficiency) and also findings by the UNEP resource panel on "Value retention Processes
ETIRA will be sharing its feedback on the draft VA with all stakeholders, such as EU and Member State authorities, NGO's etc,.