November 17, 2020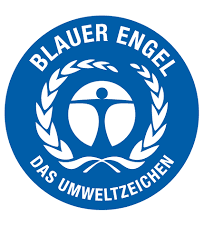 Using identical article numbers for both new and remanufactured Blue Angel certified cartridges can mislead customers who order green products.
Last week, German industry magazine Digital Imaging (DI) published an article(*) about cartridges from Chinese supplier Ninestar. According to DI, the large Chinese supplier has been advertising since August that it had received the 'Blue Angel' accreditation cf. standard RAL DE-ZU 177 for several toner modules of their G&G brand. The Blue Angel environmental certification is only awarded to remanufactured toner cartridges. DI writes that test purchases have now shown that six G&G cartridges purchased at German firm Tonerdumping in recent weeks, are however 100 % newbuilt. And even though the Blue Angel logo was not affixed on these cartridges, they did have exactly the same manufacturers' article numbers as the Blue Angel certified cartridges.
ETIRA President Javier Martinez said: "We strongly condemn any confusion when it comes to the Blue Angel certification. Customers are being misled when they want to buy an environment-friendly product but in reality receive a single-use cartridge ("SUC'). A SUC cannot be reused but ends up in the landfill or clogs up the collection systems of remanufacturers.
Certification bodies must act fast and decisively against any confusion surrounding use of their logo. The Blue Angel eco-label is widely respected in our industry and by our customers. Remanufacturers have made great efforts to obtain the Blue Angel approval for their toners, and cannot accept that the benefits of the logo are used without doing the work for it.
ETIRA welcomes that, as reported by DI, Blue Angel has removed the G&G cartridges from their homepage. Enforcing compliance with standards is key for environmental and circular products.
(*) http://di-branche.de/digital-imaging/topthemen/default.asp?top_item=52547&i_item=52547&top_step=15&top_start=1&rb=topthemen&top_rb=topthemen