May 11, 2022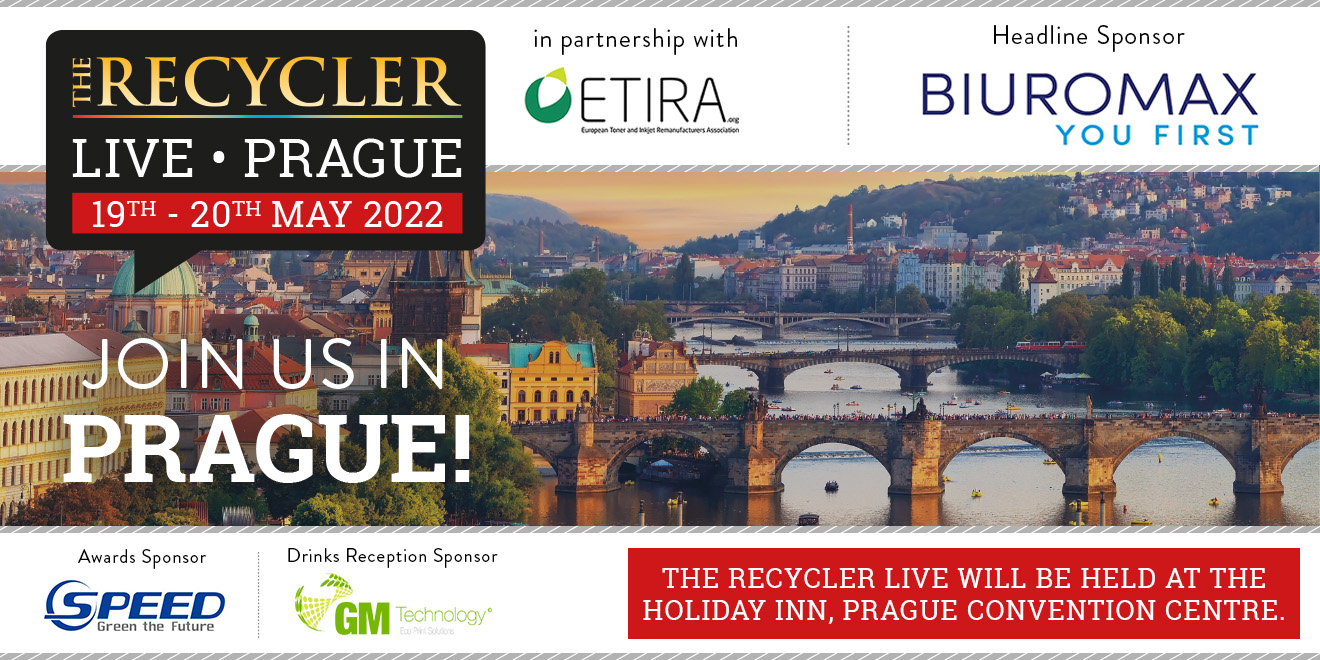 International experts from the office printer market will gather at a prestigious event next week to explore where the industry will be in one, two and five years.
The Recycler Live, run in partnership with the European Toner and Inkjet Remanufacturers Association (ETIRA), will take place at the Holiday Inn, Prague Convention Centre, on May 19 and 20.
After two-and-a-half years without face-to-face engagement, the conference offers delegates an invaluable opportunity to catch up, do business and discuss the latest market trends.
With the impact of Covid-19, supply chain issues, the future of work, the OEM landscape and new EU legislation all affecting the office printer market, a key theme will be what the sector can expect in the coming years.
The conference programme will begin with an "ask us anything" session. Participants will have the opportunity to ask expert panellists about any office imaging topic and receive honest insights and feedback.
Curated presentations will focus on the most relevant and timely issues in the industry, including everything from reuse and technology to Brussels politics and new trends in MPS and managed IT.
The Tech Track will highlight new products, technology and innovations that will drive the industry's next wave of change.
The Recycler Live brings together remanufacturers, vendors, channel partners, sales professionals, OEMs, marketers, analysts and business owners, all looking to learn and make new connections. There will be ample opportunity to network and share ideas with some of the sector's most inspiring, creative professionals and biggest names.
On the evening of Thursday, May 19, The Recycler 2022 Awards for Excellence Dinner will recognise outstanding achievement in the industry.
The Prague conference will also host ETIRA's AGM – the first time it has been held publicly since the Covid-19 pandemic.
Javier Martinez, President of ETIRA, said: "We can't wait to host The Recycler Live conference in Prague. Things move so quickly in our industry and there are have been some big developments recently that have the potential to profoundly change the printing and imaging market.
"Proposed legislation is charting a course to an increasingly-sustainable future where the greener products offered by remanufacturers will be greatly valued and other product providers may have to reassess their business models.
"I look forward to welcoming as many of our members as possible and others from across the industry for the chance to network, learn from each other and discuss the future."
For more information, visit: www.therecycler.com/live/recycler-live-prague-19-20-may-2022/