March 15, 2022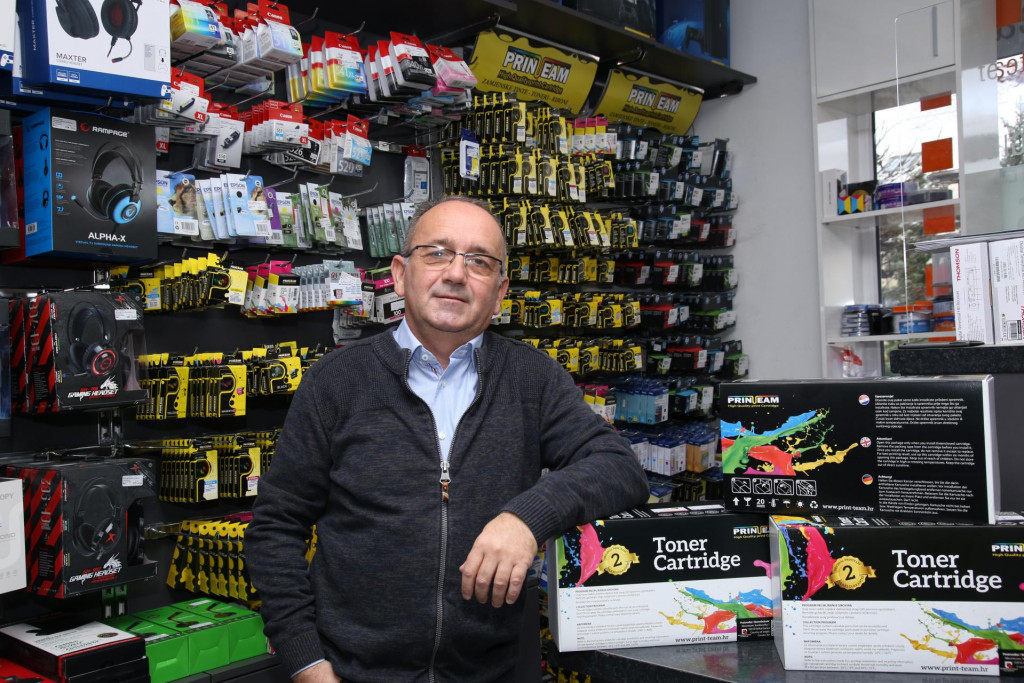 The leading producer of certified remanufactured laser and ink printers and multifunctional devices in Croatia has joined the European Toner and Inkjet Remanufacturers Association.
Microteam, based in Velika Gorica, near Zagreb, becomes a member of ETIRA after remanufacturing of cartridges for printing and laser printers became a key focus for the company.
The family business, founded in 2001, began by producing informatic and office accessories. In 2004, the launch of remanufactured cartridges for ink and laser printers was a "turning point".
Microteam started its Print-Team brand and is today Croatia's only producer of certified remanufactured laser and ink printer cartridges and multifunctional devices.
Cartridges are recycled and remanufactured from Original Equipment Manufacturer (OEM) empty cartridges. While the process differs according to the manufacturer, all Print-Team cartridges are manufactured to rigorous quality control standards ISO 19752 and ISO 19798. The cartridges use laboratory-tested components, ensuring the same print quality and performance as original cartridges.
Focusing on the more environmentally-friendly remanufactured products has helped Microteam grow to employ 36 people, 25 of whom are based in its factory.
After reading about ETIRA's work, the Microteam team discovered some of their business partners were already members.
Lucija Žordić from Microteam, said: "We wanted to become a member of ETIRA because we want to support the remanufacturing of ink cartridges and be part of the story. We want to be up to date with the latest industry developments, which ETIRA contributes to a lot with research and member meetings.
"As an ETIRA member, we want to educate people in Croatia and Europe to understand the difference between clones, toners imported from China and our toners. And why our toner costs half the price of the OEM and is better for the environment. We also want to raise awareness of our company and increase our business network in Europe."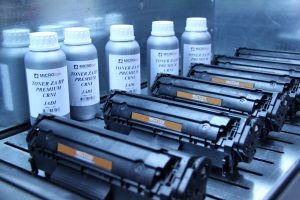 Lucija said recycling is an important part of the company ethos and Microteam supports other Croatian businesses focused on remanufacturing.
Lucija said: "The most important thing is to preserve the environment in order to enable future generations to live the same life as we do. We want to encourage people to reuse  toners and thereby reduce their impact on the environment and at the same time save money.
"We are proud to be part of this industry and to contribute to the preservation of the environment. We hope that this industry will be more recognisable in Croatia and Europe and that our domestic products will gain greater recognition."
Javier Martinez, president of ETIRA, said: "We are very pleased to welcome Microteam to the ETIRA family. We have been impressed by their growth and commitment to selling high-quality remanufactured  cartridges and welcome them to our network of like-minded, environmentally-conscious remanufacturers.
"As an ETIRA member Microteam will have invaluable opportunities to make connections and learn about the latest innovations and best practice in toner and inkjet remanufacturing. One of our aims is to raise the profile of remanufactured products which offer a very good environmental performance, so customers can make informed decisions that help the environment."