October 31, 2023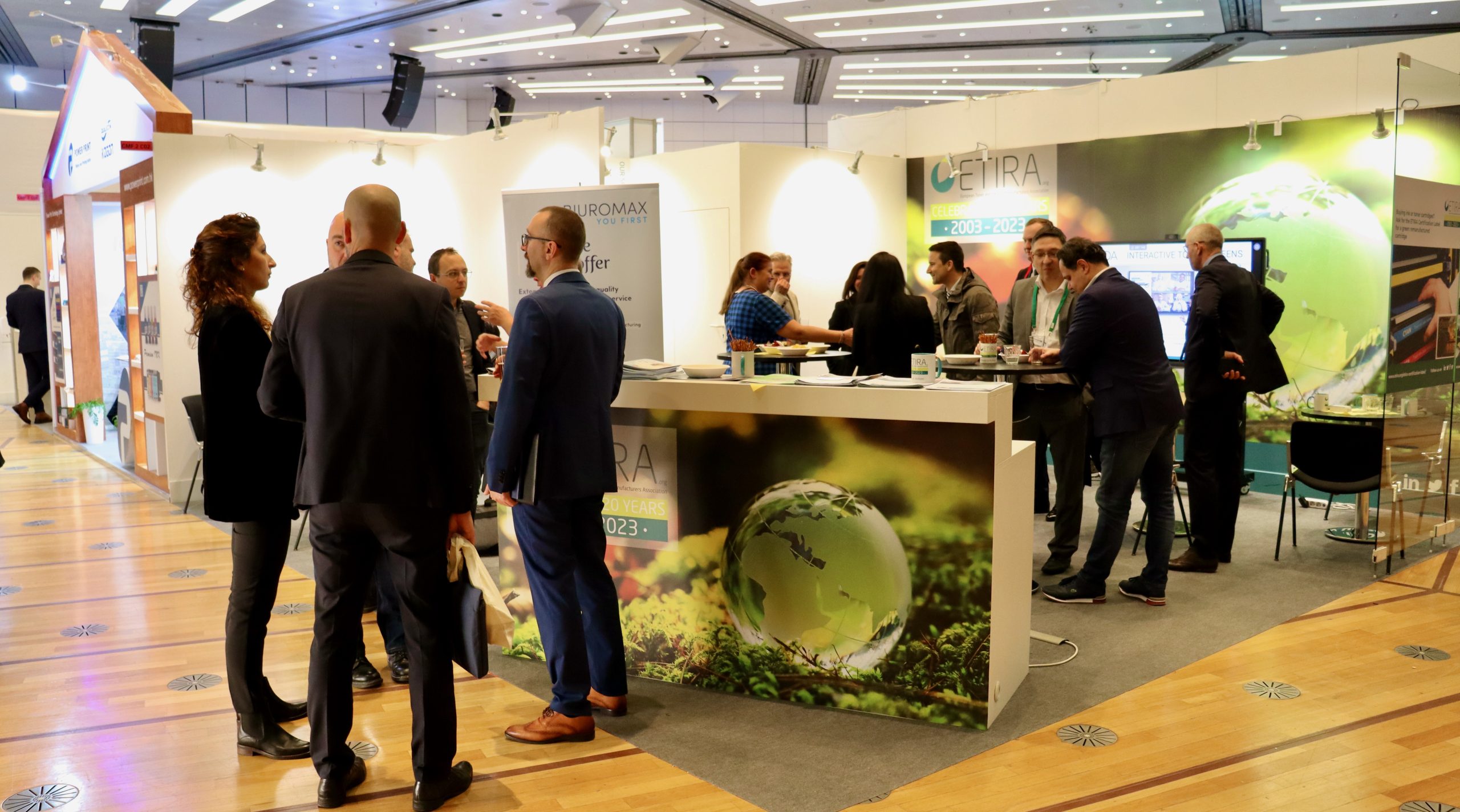 ETIRA and several members to exhibit with a dedicated pavilion at Remanexpo, Part of Ambiente, this coming 26 – 30 January.
ETIRA has confirmed its participation in Remanexpo, a prominent segment of the renowned Ambiente trade fair. Scheduled to take place from January 26 to 30, 2024, in Frankfurt, Germany, this event promises to be a pivotal platform for the promotion of sustainable printing solutions.
Visitors to the ETIRA Pavilion, nestled within Forum 1 Hall, can expect to gain valuable insights into the latest activities of the association and its positive lobbying activities that have a positive impact on the environment. Several ETIRA members are co-sponsoring the pavilion. Thus the pavilion will serve as a meeting point for industry professionals, offering a casual atmosphere for discussions and networking opportunities.
ARMOR Print Solutions SAS is one of the co-sponsors. Their CEO, Gerwald van der Gijp, said: "ARMOR Print Solutions is proud to endorse the ETIRA Pavilion on the Remanexpo show, illustrating that integrating sustainability and social responsibility into your core business strategy can lead to a thriving and prosperous business."
ETIRA, a leading voice in the remanufacturing sector, will use the occasion to highlight its ongoing efforts in promoting sustainable printing practices and the benefits of remanufactured printer consumables. Attendees are encouraged to drop by for a friendly chat, a refreshing coffee, or even something a little stronger at 5 p.m. to toast to the future of sustainable printing.
"We are delighted to participate in the Remanexpo show, standing united with ETIRA to further our collective mission in advancing sustainable printing solutions." Said Jan-Michael Seig, CEO of KMP AG, who is also co-sponsoring.
The ETIRA Pavilion's presence at Remanexpo wouldn't have been possible without the generous sponsorship of industry leaders. Other co-sponsors, including IMEX, Katun, Delacamp, and The Recycler, have all contributed to making this showcase a reality, emphasizing their commitment to sustainable printing and the role of remanufactured products in achieving this goal.
"The Recycler wholeheartedly supports ETIRA and the invaluable work they continue to do in championing sustainability within the printing industry. Through the ETIRA Pavilion at Remanexpo, ETIRA highlights its initiatives for the benefit of its members and the broader office printing community." Commented Stefanie Unland, Editor and Publisher of The Recycler.
Peter Knak, General Manager at IMEX Europe, said: "Supporting the crucial work of ETIRA, our participation in the Remanexpo show underscores our commitment to eco-friendly printing practices."
The pavilion is expected to be a hotbed of conversation, offering a glimpse into the latest developments in remanufacturing and upcoming legislation and services. This event is an excellent opportunity for businesses and individuals looking to reduce their environmental footprint without compromising on quality.
"ETIRA's dedication to sustainable remanufacturing aligns with our values, and we are honoured to be part of the Remanexpo show in support of their vital efforts." Said Heidi Boller, General Manager for Katun EMEA.
ETIRA's presence at Remanexpo, supported by its esteemed sponsors, underscores the growing importance of sustainable printing solutions in today's world. With a focus on reducing waste and promoting eco-conscious practices, this event is set to make a significant impact on the printing industry. Make sure to mark your calendars and visit the ETIRA Pavilion at Ambiente 2024 for a taste of the future of printing.