August 5, 2020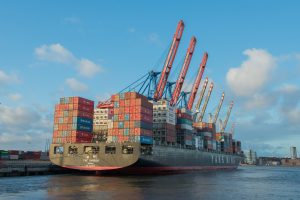 The European Toner and Inkjet Remanufacturers Association (ETIRA) has issued an open letter to the EU, demanding 'fast action' to stop the 'devastating impact' the printing industry is having on the environment.
The letter, published on ETIRA's website, responds to the EU's Circular Economy report, stating that at present, consumers and small business owners are currently tied to buy expensive, environmentally damaging ink cartridge replacements from the Original Equipment Manufacturer (OEM), rather than being given the choice to reuse them time and again.
ETIRA is calling on the European Commission to end this cycle, banning chips and firmware updates, introducing a minimum number for reuse cartridges, and by stopping the import of cheap and polluting single-use cartridges from outside the EU.
Javier Martinez, president of ETIRA, said: "We need fast action to stop consumers and smaller business owners being held hostage by the big OEM's."
"A change in legislation would give consumers the freedom to choose the type of ink cartridges they purchase, putting environmentally friendly reuse cartridges on the table.".  
"It is hard to believe, but today you need 26 cartridges to print 10,000 pages vs just one cartridge 20 years ago!
"With green issues so high on the agenda across Europe we need to see legislation to help us in the printing industry work to reduce, remake and recycle – creating a circular economy in printing, in line with the EU's Circular Economy Action Plan."
The current printing business model has a devastating impact on the environment, creating huge waste due to the short life of the printing hardware, combined with single-use cartridges:
Cartridges create 2.5% of total small and medium electronic appliances waste
Both the Small Office (SOHO) and home printer repair rate is zero
The average operating time for home printer usage is only five hours during its expected four years of operational life.
The average total cartridge operating time is just 19 minutes
Javier Martinez added: "Sadly, buying a new machine is often cheaper than buying a new set of cartridges, meaning people throw away both the device and reusable cartridges. This has to stop."
"We support the EU's 2020 proposal for a Circular Economy. However, its current suggestion for a Voluntary Agreement for the printing sector can only be a real solution if it stops anti-cartridge reuse elements such as chips and firmware updates, creates a minimum number for reuse cartridges, and stops the invasion of cheap and polluting single use non-OEM cartridges from outside the EU. "
Martinez added: "We hope our open letter, agreed by all our members across the EU is effective in communicating this message and raising awareness of the urgent need for change".
ETIRA believes there is a real opportunity for change. New legislation in this industry would see environmental improvements and generate up to 25,000 new jobs across Europe.
"There is so much good to be gained from changes to this sector and we want to see this pushed up the agenda and discussed," concluded Mr. Martinez,
To read ETIRA's open letter to the European Commission, click here