December 2, 2020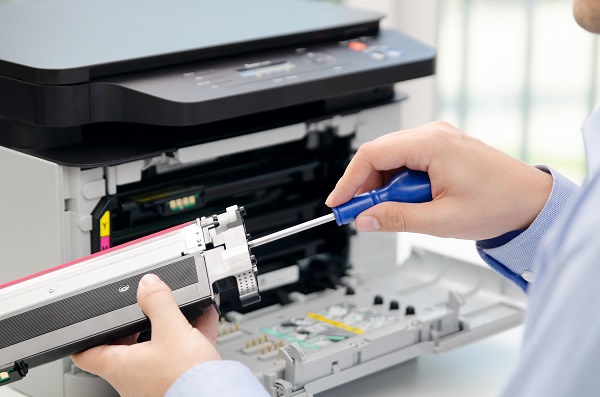 The European Toner and Inkjet Remanufacturers Association (ETIRA) has joined MEPs in calling on the EU Commission to grant consumers a 'right to repair', by making repairs to printing hardware and consumables more systematic and cost-efficient.
The organisation's plea follows the European Parliament's endorsement of Right to Repair, with MEPs voting in favour of boosting sustainability by promoting reuse and repairs, and by tackling practices that shorten the lifespan of products, adopting the resolution on a more sustainable Single Market.
Javier Martinez, president of ETIRA, said: "ETIRA welcomes the European Parliament's endorsement of the Right to Repair. The vote marks a very positive step towards a more green and circular economy built on sustainability.
"A stronger reuse and second-hand goods market for imaging consumables can create thousands more jobs across Europe and, to see the Parliament's call for measures to tackle practices that shorten the lifetime of a product, while endorsing sustainable production, is fantastic.
"We stand alongside the MEPs' endorsement and call on the European Commission to make repairs more appealing and cost-efficient, whether by extending guarantees, providing guarantees for replaced parts or giving better access for consumers when it comes to information on repair and maintenance.
"It is vital that our industry is considered as a 'hotspot' when it comes to implementing legislation around this important topic and, also, important to ensure that new build cartridges are covered by the Right to Repair."
ETIRA's call comes just weeks after the organisation issued a detailed response to the EU's draft Voluntary Agreement for Imaging Equipment.
Javier, added: "ETIRA strives for a world in which sustainable products, services and business models are the norm. Our aim is to secure greater government support for remanufacturing, reuse and recycling within the printing industry, as a key part of policies.
"Both the European Parliament's endorsement of the Right to Repair and the draft Voluntary Agreement mark positive steps forward but more needs to be done to support our industry and reduce its environmental footprint."
One of the main barriers to effective reuse in the imaging consumables market are firmware updates that lock out reuse products and shorten the effective life of the consumable.
Commenting on the European Parliament's stance on this barrier, Javier, said: "We endorse the Parliament's call for corrective updates to continue throughout the estimated lifespan of the device. Also, that corrective updates should be kept separate from evolutive updates, but both must be reversible, and updates should not dimmish the performance or responsiveness of the goods. Users must be able to quickly roll-back any update that locks out remanufactured cartridges.
"We also welcome setting up a system of mandatory labelling on consumer electronics to provide explicit information on the repairability and lifespan of products."
Tags
printer cartridge reuse
repair printer cartridges
September 14, 2020
The European Toner and Inkjet Remanufacturers Association (ETIRA) has welcomed the EU's new GPP policy, after more than two years of lobbying
The association and its members will now raise awareness of the new criteria across the EU Member States

ETIRA, the European Toner and Inkjet Remanufacturers Association, has welcomed new criteria introduced by the EU to reduce the environmental footprint of printers and cartridges purchased through public tenders.
The new Green Procurement Policy (GPP) Criteria for Imaging Equipment applies to printers, copiers, multifunctional devices and scanners, enabling public authorities to endorse sustainable printing by lowering the environmental impact of devices purchased, and favouring the use of remanufactured cartridges.
The new criteria, which also includes requirements for printers' plastics, chemicals and emissions, have been in development by the EU's scientific body – the Joint Research Centre (JRC) – since 2018, and the list was approved by the EU Commission in late July 2020.
Public bodies are being invited to use the guide, which is currently voluntary, when they solicit offers for imaging equipment and consumables through tenders.
Javier Martinez, president of ETIRA, said: "The introduction of this new list of criteria within the European Union is an encouraging step forward towards a more sustainable future for the printing and ink and toner cartridge industry.
"We have been lobbying the EU for two years on this policy and participating in the development process while insisting that cartridge reuse is a vital part of the new criteria.
"By including a clear preference for remanufactured cartridges in the 2020 GPP criteria, the EU confirms that in terms of environmental performance, reusing your cartridge is better than buying a new one each time.
"Together with our members, we will now raise awareness of the criteria in EU countries to encourage public authorities to use the GPP criteria and in turn, lower the environmental footprint of printing and cartridge use across EU member states."
The GPP is made up of two elements – 'core criteria' designed to allow for easy application, focusing on the environmental performance of a product, and 'comprehensive criteria' for use by authorities that want to lead the way in supporting innovative environmental goals.
Key takeaways from the new policy are outlined below, with the full criteria available here.
Printers must comply with EU regulations on REACH (Registration, Evaluation, Authorisation and Restriction of Chemicals) WEEE (Waste Electrical and Electronic Equipment Directive) and other regular EU rules and laws.

Printers must meet standards for emissions, noise, energy consumption, and not contain hazardous substances beyond limits.

They must offer warranties and allow the use of remanufactured cartridges and any firmware update must not hinder the use of reused or remanufactured consumables.

Take-back programmes are also requested, and there are criteria for consumables supplied under a managed print contract. Cartridges must comply with page yield standards and must not be designed to limit the ability to reuse or remanufacture them.
The GPP criteria also encourages an initial 'fleet assessment' to determine which machines need to be replaced and crucially, which ones can be kept, which will offer increased opportunities to reuse both cartridges and machines.
Tags
Green Procurement Policy
Imaging Equipment
printer cartridge reuse
August 5, 2020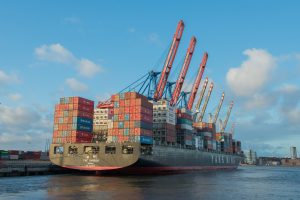 The European Toner and Inkjet Remanufacturers Association (ETIRA) has issued an open letter to the EU, demanding 'fast action' to stop the 'devastating impact' the printing industry is having on the environment.
The letter, published on ETIRA's website, responds to the EU's Circular Economy report, stating that at present, consumers and small business owners are currently tied to buy expensive, environmentally damaging ink cartridge replacements from the Original Equipment Manufacturer (OEM), rather than being given the choice to reuse them time and again.
ETIRA is calling on the European Commission to end this cycle, banning chips and firmware updates, introducing a minimum number for reuse cartridges, and by stopping the import of cheap and polluting single-use cartridges from outside the EU.
Javier Martinez, president of ETIRA, said: "We need fast action to stop consumers and smaller business owners being held hostage by the big OEM's."
"A change in legislation would give consumers the freedom to choose the type of ink cartridges they purchase, putting environmentally friendly reuse cartridges on the table.".  
"It is hard to believe, but today you need 26 cartridges to print 10,000 pages vs just one cartridge 20 years ago!
"With green issues so high on the agenda across Europe we need to see legislation to help us in the printing industry work to reduce, remake and recycle – creating a circular economy in printing, in line with the EU's Circular Economy Action Plan."
The current printing business model has a devastating impact on the environment, creating huge waste due to the short life of the printing hardware, combined with single-use cartridges:
Cartridges create 2.5% of total small and medium electronic appliances waste
Both the Small Office (SOHO) and home printer repair rate is zero
The average operating time for home printer usage is only five hours during its expected four years of operational life.
The average total cartridge operating time is just 19 minutes
Javier Martinez added: "Sadly, buying a new machine is often cheaper than buying a new set of cartridges, meaning people throw away both the device and reusable cartridges. This has to stop."
"We support the EU's 2020 proposal for a Circular Economy. However, its current suggestion for a Voluntary Agreement for the printing sector can only be a real solution if it stops anti-cartridge reuse elements such as chips and firmware updates, creates a minimum number for reuse cartridges, and stops the invasion of cheap and polluting single use non-OEM cartridges from outside the EU. "
Martinez added: "We hope our open letter, agreed by all our members across the EU is effective in communicating this message and raising awareness of the urgent need for change".
ETIRA believes there is a real opportunity for change. New legislation in this industry would see environmental improvements and generate up to 25,000 new jobs across Europe.
"There is so much good to be gained from changes to this sector and we want to see this pushed up the agenda and discussed," concluded Mr. Martinez,
To read ETIRA's open letter to the European Commission, click here