March 31, 2023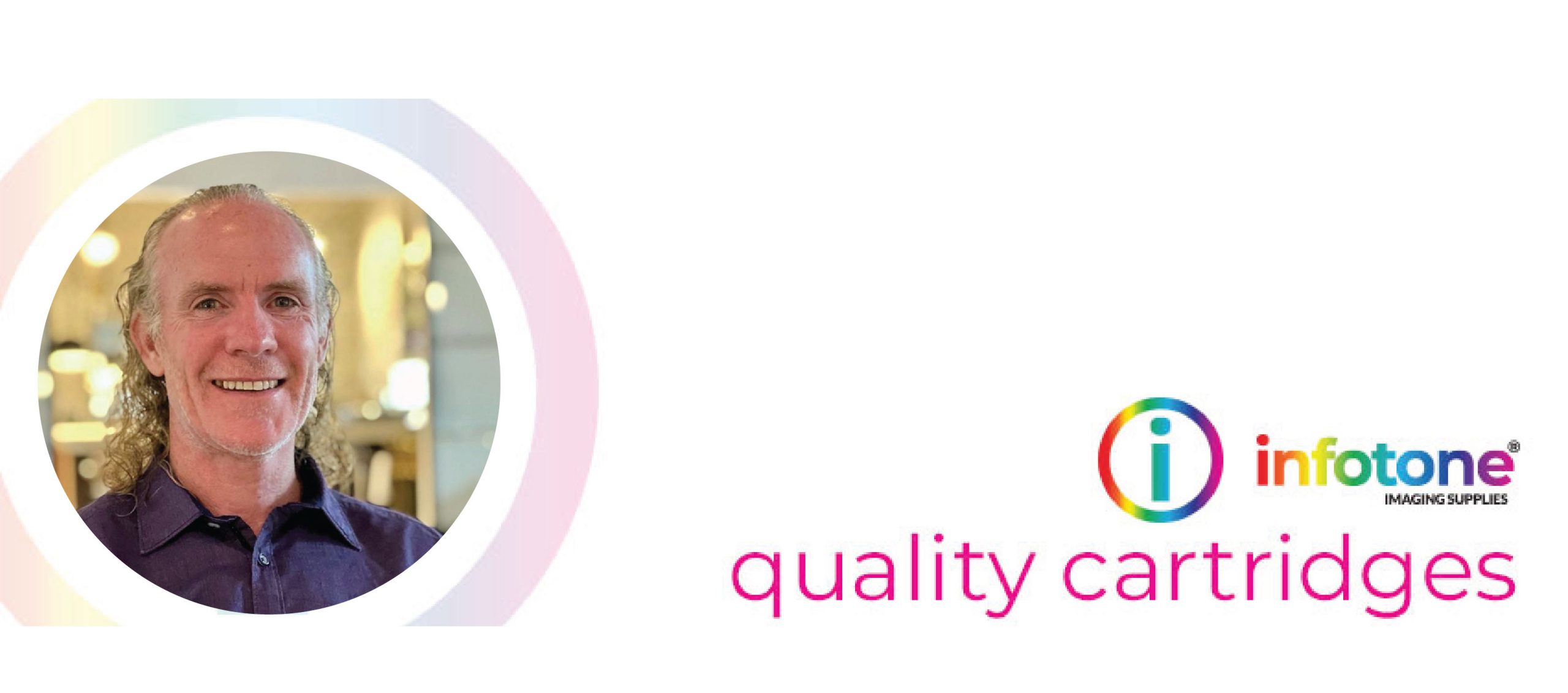 One of the UK and Ireland's largest remanufacturers and suppliers of printer consumables has joined ETIRA – the European Toner and Inkjet Remanufacturers Association.
Infotone, based in Scarborough, UK, has become a member of the trade association as part of its mission to support sustainability efforts within the printing industry.
The company specialises in supplying quality remanufactured ink and toner cartridges that are compatible with all of the leading printer brands, as well as a recycling service that includes free collection of empty cartridges.
Jamie Hughes, founder and managing owner of Infotone, said: "Remanufacturing is a vital aspect of our organisation, as it allows us to provide affordable, high-quality printer cartridges while also reducing waste and supporting sustainability efforts within the printing industry.
"We learned about ETIRA through our search for industry associations that align with our values and goals, and we became a member because we truly believe in the work the association does. Promoting and supporting the remanufacturing industry is crucial."
Javier Martinez, president of ETIRA, said: "We're thrilled to welcome Infotone to ETIRA.
"It's fantastic to see such an esteemed company taking the decision to join ETIRA and committing to helping us demonstrate the vital importance of remanufacturing and the part it has to play in helping save the environment."
An estimated 70 percent of ink and toner cartridges are thrown away after one use, according to ETIRA. However, by remanufacturing them, the CO2 emissions of a cartridge can be reduced by up to 60 percent.
For further information about Infotone, visit www.infotone.co.uk
Tags
ETIRA Members
June 22, 2022
A Korean company focused on manufacturing chips and reset machines has joined the European Toner and Inkjet Remanufacturers Association.
TinTec, headquartered in Seoul, South Korea, specialises in chips and reset development and is expanding into areas including CISS solution and MPS software.
Since being founded as TNCore in 2006, company has grown his reputation rapidly, being an industry leader, especially in re-progamabale chips and chip resetting. The company opened a European arm, TINTEC EU, in Spain in 2017 under the umbrella of TN Group
Julie Jang, General Manager, at TinTec, said: "Ever since the company was founded, our emphasis has always been on recycling. In fact, we created the first resettable, reprogrammed chips.
"Most of our main customers are ETIRA members and we are well aware of the important work the association does. In our industry, each year more than one billion cartridges are sold, with approximately half ending up in landfill. Many Life Cycle analyses have show that by using remanufactured cartridges, we can reduce CO2 emissions by half compared to new cartridges.
"As a leading company in recycling, as part of a worldwide community and as human beings, it is our responsibility to unite with ETIRA and fellow members to promote sustainable economic and environmental development."
Julie said it was important to educate customers on the differences between newly-built Original Equipment Manufacturer (OEM) cartridges and more environmentally-friendly recycled cartridges.
She said: "We need to change the mindset of the consumers, to look beyond the prices and base their decisions equally on environmental impact and sustainability.
"Some consumers have the mistaken idea that new-built cartridges are 'better' than remanufactured products. But the eco-friendly process we use not only ensures quality, but also sustainability. We hope that remanufactured products will not be undervalued, but rather give us a competitive edge.
"Our CEO came from a family business in the recycling industry, including recycling cartridges, and has integrated technology and recycling into TinTec. While OEMs have been making increasing efforts to block recycling and make reprogramming of chips more difficult, our commitment and faith in recycling continues with a strong sense of duty.
"We are inspired to take this chance to push for a bigger shift towards remanufacturing cartridges. Collectively with ETIRA and our fellow members, let's move towards increasing reuse of waste cartridges and towards a greener and sustainable future."
Javier Martinez, president of ETIRA, said: "We are very pleased to welcome TinTec to the ETIRA family. The group have a long-term commitment to remanufacturing since their foundation in Korea and that has continued with their expansion into Europe.
"As a member of our network of environmentally-conscious remanufacturers, TinTec joins a group committed to raising the profile of remanufactured products that offer a superior environmental performance."
Tags
ETIRA Members
printer cartridge reuse
March 26, 2019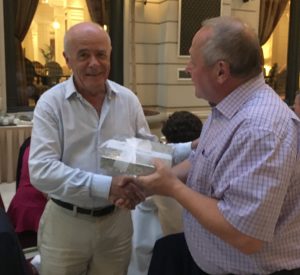 Learning the latest industry news and networking over drinks and dinner!
90+ delegates attend – ETIRA elects new Board of Directors – David Connett becomes President – ETIRA thanks outgoing President Christian Wernhart
On the 21-22 June 2018, ETIRA met in Budapest, Hungary for its annual member meeting, and for The Recycler Live Conference. The event was a top opportunity for networking and learning, held this year at the beautiful Corinthia hotel. With 90+ delegates, and organised by The Recycler magazine, The Recycler Live Conference is the 2nd largest industry event in Europe after remanexpo@paperworld.
On Thursday, ETIRA held its internal Board meeting and annual statutory meeting. The association approved its 2017 financial statements and reset its 2018 budget. Members evaluated the 2017/2018 activities and the work done by ETIRA in the past 12 months, They also assessed the priorities for 2018.
Friday saw an impressive group of speakers addressing the floor on many topics facing remanufacturers today. Industry magazine The Recycler will report extensively on the many presentations. And the Thursday Cocktail and Dinner were great for informal networking and new business opportunities!
ETIRA elects new Board of Directors
On Thursday, ETIRA elected a new Board of Directors for the mandate 2018-2020. President Christian Wernhart (Embatex) stepped down after 12 years at the head of the association but will continue as a regular Board member. David Connett, founding Member of ETIRA and long-time Vice-President, succeeded Wernhart as President. Also stepping down were Stephanie Unland (The Recycler) and Treasurer Philippe GUENIN (LVL). ETIRA thanked all three for their support throughout the many years! Reappointed members of the Board include ARMOR's Gerwald van der Gijp (elected as new Treasurer), Jörgen Wonisch (Greenman), Jan-Michael Sieg (KMP) and Javier Martinez (Consuprint).
Former editor of The Recycler David Connett will take up the role of President at a crucial juncture. Due to the tough market environment and changes among the membership, the association is facing new challenges. Connett is keen to address those head-on: for ETIRA, member interests come first. Also, a larger focus on conveying the reman message to the outside world will bring new boosts for the industry as a whole.
ETIRA thanks organisers The Recycler magazine and the sponsors for a very successful 2-day event in Budapest!
Tags
ETIRA Members
Europe
Events
Members
The Recycler Live
March 25, 2019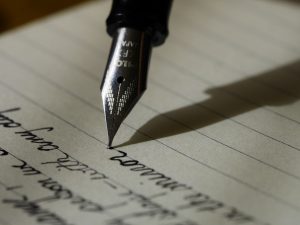 General marketing speak is OK, but you cannot say things that are not true. ETIRA regrets that HP's new product marketing material is again lowering the bar. Their September 2017 flyer on printer cartridges may be generally correct on clones and counterfeits, but speaks nonsense on remanufactured cartridges: it is a baseless generalization, which gets it wrong on all three counts: quality, safety and environment.
On quality, because since the 1990's, 3rd party cartridge remanufacturers have held a 20-30% market share in toners and 15-20% in inkjets and is now a 2bn euro industry in Europe. So remanufacturers must be doing something right in terms of quality. And like the OEM's, remanufacturers comply with the ISO cartridge yield standards.
On safety and quality, because most remanufacturers produce according to DIN, Nordic Ecolabel, STMC, ISO 9003, and other international safety and quality standards.
On environment, because we adhere to ISO 14001, Blue Angel, Nordic Ecolabel and similar standards. Most environment standard are only available to reuse cartridges, because by definition, they are more environment-friendly than new cartridges ! And it is only thanks to 3rd party remanufacturers that 20-30% of cartridges are not being landfilled after 1st use, but get a 2nd and subsequent life, reducing their environmental footprint while offering customer choice. No printer manufacturer matches that environmental performance.
ETIRA thinks the flyer contradicts earlier HP viewpoints. In 2015, HP sued a company in the Netherlands because it sold new non-HP cartridges but labeled them as "totally rebuilt". But as HP does not offer remanufactured HP cartridges, ETIRA saw this court case as support to the remanufactured cartridge industry. Why else would they spend the time and cost of a court case ?
ETIRA reached out to HP management to stress that the flyer is misleading and constitutes false advertising, and must be reworded.