July 29, 2020
The European Toner and Inkjet Remanufacturers Association (ETIRA) is urging HP to rethink its latest printer firmware update.
The update, version 2025A/2021B – released in July 2020 – affects HP OfficeJet 5220, 5255, 5230, 5232, HP ENVY 5020, 5032 and HP DeskJet 2621 devices.
In the past, similar updates have blocked out reused HP cartridges across the globe, causing significant financial damage to end-users, resulting in many claims against HP. ETIRA is hoping to avoid a similar situation again.
Javier Martinez, president of ETIRA, said: "It is quite clear that HP printer owners using reuse cartridges who update the firmware, may find that their cartridges no longer work, and this is down to HP. Its printers use something called 'dynamic security', which recognises cartridges that aren't HP branded and stops them from working and this is unacceptable for a variety of important reasons.
"Firstly, the result of the overnight change is that reuse/remanufactured HP cartridges no longer function in the printer in which they are installed, and they may render remanufactured stock cartridges useless. End-users can no longer print, and this is especially painful in the current COVID-19 environment, where many are forced to use home printers to do their job.
"Secondly, the resulting higher volume of non-working but full cartridges exponentially increases waste treatment risks, as treatment plants are designed to process empty cartridges, not full ones.
"And finally, but most important: this approach has an unnecessary and negative environmental impact as good products are wasted prematurely and unnecessarily. Reuse of a cartridge several times, followed by recycling its base materials is by far the preferred option as it reduces CO2 emissions by up to 45%-60%, and saves energy and natural resources.
"Our members will hold HP responsible and liable for all damages occurring from this update and under the new EU Circular Economy Action plan mandate and existing waste regulations, HP may find that its actions are considered an environmental offence."
ETIRA has mentioned this issue to HP on numerous occasions but so far to no satisfactory conclusion. The association has now again written to the firm, raising its concerns.
Javier Martinez added: "HP's printer cartridges business model is the opposite of sustainability, forcing end-users to buy a new cartridge each time instead of reusing it several times. It also renders reuse cartridges useless without cause and goes against the new EU policy to become carbon-neutral and promote reuse EU-wide.
"On behalf of our members and all those across Europe who use reusable cartridges, we urge HP to abandon this strategy of creating pollution and take the path of sustainability instead which will allow consumers and third parties to easily reuse HP cartridges without being hindered by unnecessary firmware updates that block out remanufactured HP cartridges."
Tags
HP
Inkjet cartridges
remanufacture
Reuse
March 25, 2019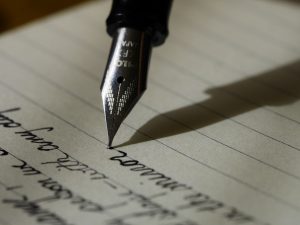 General marketing speak is OK, but you cannot say things that are not true. ETIRA regrets that HP's new product marketing material is again lowering the bar. Their September 2017 flyer on printer cartridges may be generally correct on clones and counterfeits, but speaks nonsense on remanufactured cartridges: it is a baseless generalization, which gets it wrong on all three counts: quality, safety and environment.
On quality, because since the 1990's, 3rd party cartridge remanufacturers have held a 20-30% market share in toners and 15-20% in inkjets and is now a 2bn euro industry in Europe. So remanufacturers must be doing something right in terms of quality. And like the OEM's, remanufacturers comply with the ISO cartridge yield standards.
On safety and quality, because most remanufacturers produce according to DIN, Nordic Ecolabel, STMC, ISO 9003, and other international safety and quality standards.
On environment, because we adhere to ISO 14001, Blue Angel, Nordic Ecolabel and similar standards. Most environment standard are only available to reuse cartridges, because by definition, they are more environment-friendly than new cartridges ! And it is only thanks to 3rd party remanufacturers that 20-30% of cartridges are not being landfilled after 1st use, but get a 2nd and subsequent life, reducing their environmental footprint while offering customer choice. No printer manufacturer matches that environmental performance.
ETIRA thinks the flyer contradicts earlier HP viewpoints. In 2015, HP sued a company in the Netherlands because it sold new non-HP cartridges but labeled them as "totally rebuilt". But as HP does not offer remanufactured HP cartridges, ETIRA saw this court case as support to the remanufactured cartridge industry. Why else would they spend the time and cost of a court case ?
ETIRA reached out to HP management to stress that the flyer is misleading and constitutes false advertising, and must be reworded.