July 29, 2020
The European Toner and Inkjet Remanufacturers Association (ETIRA) is urging HP to rethink its latest printer firmware update.
The update, version 2025A/2021B – released in July 2020 – affects HP OfficeJet 5220, 5255, 5230, 5232, HP ENVY 5020, 5032 and HP DeskJet 2621 devices.
In the past, similar updates have blocked out reused HP cartridges across the globe, causing significant financial damage to end-users, resulting in many claims against HP. ETIRA is hoping to avoid a similar situation again.
Javier Martinez, president of ETIRA, said: "It is quite clear that HP printer owners using reuse cartridges who update the firmware, may find that their cartridges no longer work, and this is down to HP. Its printers use something called 'dynamic security', which recognises cartridges that aren't HP branded and stops them from working and this is unacceptable for a variety of important reasons.
"Firstly, the result of the overnight change is that reuse/remanufactured HP cartridges no longer function in the printer in which they are installed, and they may render remanufactured stock cartridges useless. End-users can no longer print, and this is especially painful in the current COVID-19 environment, where many are forced to use home printers to do their job.
"Secondly, the resulting higher volume of non-working but full cartridges exponentially increases waste treatment risks, as treatment plants are designed to process empty cartridges, not full ones.
"And finally, but most important: this approach has an unnecessary and negative environmental impact as good products are wasted prematurely and unnecessarily. Reuse of a cartridge several times, followed by recycling its base materials is by far the preferred option as it reduces CO2 emissions by up to 45%-60%, and saves energy and natural resources.
"Our members will hold HP responsible and liable for all damages occurring from this update and under the new EU Circular Economy Action plan mandate and existing waste regulations, HP may find that its actions are considered an environmental offence."
ETIRA has mentioned this issue to HP on numerous occasions but so far to no satisfactory conclusion. The association has now again written to the firm, raising its concerns.
Javier Martinez added: "HP's printer cartridges business model is the opposite of sustainability, forcing end-users to buy a new cartridge each time instead of reusing it several times. It also renders reuse cartridges useless without cause and goes against the new EU policy to become carbon-neutral and promote reuse EU-wide.
"On behalf of our members and all those across Europe who use reusable cartridges, we urge HP to abandon this strategy of creating pollution and take the path of sustainability instead which will allow consumers and third parties to easily reuse HP cartridges without being hindered by unnecessary firmware updates that block out remanufactured HP cartridges."
Tags
HP
Inkjet cartridges
remanufacture
Reuse
October 17, 2019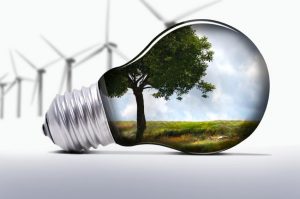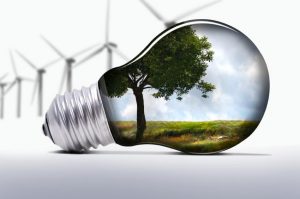 ETIRA welcomes Brother Industries' efforts on eco-design  and  environment, by allowing easier cartridge reuse
ETIRA, the European Toner and Inkjet Remanufacturers  Association welcomes, recognizes and congratulates Brother Industries on its latest strategy and action in favour of a cleaner Europe, and endorsing cartridge remanufacturing as a top priority.
Brother has fitted chips on recent cartridge models, and although the independent cartridge remanufacturing industry initially feared these chips would hinder and obstruct remanufacturing of the cartridge (like chips from most OEMs do!),  this is not the case with these particular Brother chips.  When these cartridges run empty, their chips can be easily reused time and time again.  And while this chip protects Brother's IP -rights, it does not obstruct remanufacturing of the cartridge by independent cartridge remanufacturers.
In ETIRA's view, this Brother strategy represents a key milestone in the fight against single-use cartridges ("SUCK"s as they are known in the market), and addresses the needs of our society which calls for product reuse and meets the European Directive on Eco-Design.
It also represents a major step forward into applying the "4R"- hierarchy,  which places preparation for reuse and remanufacturing above other options like mere recycling of the materials, incineration or landfill.
ETIRA calls on all other printer manufacturers and the European authorities to follow the example set by Brother. Chips can enhance cartridge functionality but must never hinder cartridge reuse.
We also ask for EU-wide mandatory and increasing minimum reuse thresholds for cartridges.  This is what some EU member states, that are truly aware of the damage that single-use plastic cartridges represent to the European environment, are already calling for.
Cartridges are WEEE, electronic waste, and as such their preparation for reuse is the top priority, as  WEEE  account for  70% of toxicity on waste.
For this, there should be an obligation  on printer manufacturers to share data with 3rd  parties under  a license  agreement, similar  to the arrangements existing in the car industry where  manufacturers  are  obliged  to  supply  independent  3rd  party  repairers all  information  they require to  do maintenance  and  repair  of  all  vehicles,  including software,  parts  catalogues, manuals, etc.
Tags
Brother
Chips
Reuse
June 28, 2019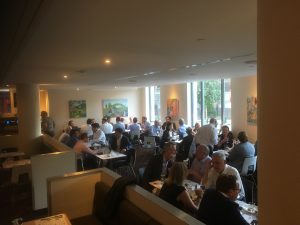 ETIRA/ THE RECYCLER LIVE MEET IN BRUSSELS: RECORD ATTENDANCE – JAVIER MARTINEZ ELECTED PRESIDENT
Interesting speakers and networking in a 2-day session
On 27-28 June 2019, ETIRA held its annual meeting in Brussels, in the context of the "The Recycler Live Europe" conference. With over 90 delegates it was again the #1 event to meet fellow industry members and hear the latest industry data. ETIRA thanks organisers The Recycler and David Connett for a great event!
On Thursday, expert Zoltan Matyas spoke on Digital Marketing, and Keypoint Intelligence's Andrew Carroll showed latest industry market data: they expect the toner B&W aftermarket share to grow somewhat, but clones remain a concern. Nubeprint addressed security in the internet, and Italian industry experts tackled blockchain options to trace the flow of cartridges. Drinks and dinner allowed for great networking. On Friday, UK remanufacturer ECS highlighted the concerns of single-use plastics. Chip supplier APEX elaborated on firmware updates issues. And Lauren Rabbitte drew the crowds with her take on waste and how to avoid it. The rest of the morning was dedicated to EU issues: David Fitzsimons of the EU Remanufacturing Council showed how they can help lobby EU bodies to promote product reuse. Javier Martinez and Vincent van Dijk updated the floor on our EU lobby successes in Green Public Procurement, the Voluntary Agreement, and a possible EU Ecolabel for reman cartridges (PowerPoint available). After lunch, David Connett wrapped up the event with many interesting views on the overall market.
At the ETIRA "Member's Only" general meeting on Thursday, members elected Javier Martinez (Turbon) as their new President. Also re-elected were Gerwald van der Gijp (Vice-President), Jan-Michael Sieg, and David Connett. Newly appointed Board members include Volker Kappius (Delacamp), Peter Knak (IMEX), and Milan Banjac (TIN Group). Christian Wernhart and Jörgen Wonisch stepped down from the Board, ETIRA thanks them for their service. At the meeting, ETIRA members discussed the new strategy of the association. We will enhance our communications and outreach in traditional and social media, and set up working groups to address selected topics. The newly appointed Board of Directors will further elaborate its 2019-2020 work programme in the coming months.
ETIRA also welcomed several new members: REEQ (NL), Delacamp (Hamburg, D), WTA (Suhl, D) and Recoll (Etten-Leur, NL) and approved the 2018 finances and 2019 budget.
ETIRA kindly thanks the sponsors for making this event possible: ECS, APEX, SPEED, Nubeprint, Armor, Biuromax and Lightwords