September 22, 2023
ETIRA is pleased to announce its support for the recent agreement in principle reached by the European Parliament and Council to ban misleading advertisements and enhance consumer product information. These new rules were suggested by the EU Commission last year, and required approval from the EU Parliament and Member States. Once in force, they will represent a significant step towards protecting consumers from deceptive marketing practices and enabling them to make more informed choices when purchasing products.
What will be prohibited under the new rules?
The new EU law will outlaw the following practices:
Generic environmental claims, such as "environmentally friendly," "natural," "biodegradable," "climate neutral," or "eco," without credible evidence of exceptional environmental performance related to the claim.
Commercial communications promoting goods with features that intentionally limit their durability, unless information about the feature and its effects on durability is provided.
Claims based on emissions offsetting schemes suggest that a product has a neutral, reduced, or positive environmental impact.
Sustainability labels that are not based on approved certification schemes or established by public authorities.
Durability claims related to usage time or intensity under normal conditions without adequate proof.
Encouraging consumers to replace consumables (e.g., printer ink cartridges) prematurely.
Presenting software updates as necessary when they only enhance functionality features.
Misleadingly labelling goods as repairable when they are not.
Introduction of a new harmonized label for products with extended guarantees
ETIRA is especially pleased with the provision to make guarantee information more visible to consumers. Many individuals are unaware that all consumer products come with at least a two-year guarantee in the EU. Additionally, the Commission has been tasked with designing a new label for producers who voluntarily extend the guarantee period without charging consumers.
Responding to this agreement, ETIRA underscores the EU's commitment to addressing pressing concerns surrounding the premature replacement of ink and toner cartridges, as well as the broader issue of firmware updates that can hinder cartridge use and render printers inoperative for no reason.
ETIRA President Javier Martinez hailed the achievement, stating that better guarantee visibility and a new label empower consumers to choose durable products. He praised the strong stance against early obsolescence and the clarity these rules bring to environmental claims, banning emissions offsetting. ETIRA fully embraces these changes, especially in addressing premature cartridge replacement and firmware disruptions.
The provisional agreement awaits final approval by Parliament and the Council, with an expected full EP vote in November. Thereafter, Member states will have 24 months to adopt the new rules. ETIRA eagerly anticipates these changes promoting transparency, sustainability, and consumer rights in Europe.
Tags
EU legislation
Greenwashing
October 12, 2022
The EU 2012 WEEE Directive on waste from electrical and electronic equipment seeks to protect the environment and human health, contributes to sustainable production and consumption, and ensure efficient use of resources by preventing and recovering waste. On 6 October, the EU launched an online public consultation, open until 3 November, to evaluate its progress and assess whether the objectives are met and to what extent it supports a circular economy and environmentally sound management of WEEE, see here:
Waste from electrical and electronic equipment – evaluating the EU rules (europa.eu)
Supported by several EU studies, ETIRA has always argued that in terms of promoting cartridge reuse the WEEE is dysfunctional. Member States can reach the generic reuse / recycling percentage targets set under the WEEE without a single cartridge being reused. That's why cartridges need to get their own WEEE reuse target. Also, WEEE implementation is very different across EU Member States. Environment-friendly cartridge reuse is made impossible as operators are confronted by a plethora of different and often outright contradictory rules and definitions and classifications of used cartridges. And for cartridges, the article 4 WEEE prohibition of specific design features or manufacturing processes that prevent WEEE from being re-used (eco-design) is a farce because all cartridges on the EU market today have such illegal features. In addition, enforcement of WEEE compliance by national market surveillance authorities is often fully absent: imports of polluting single-use newbuild cartridges from the Far East by rogue traders without any registration in national WEEE registers and containing illegal chemicals are rampant in most EU countries. ETIRA will voice these concerns in the consultation and suggest you do the same.
Tags
EU legislation
WEEE Regulations
October 11, 2022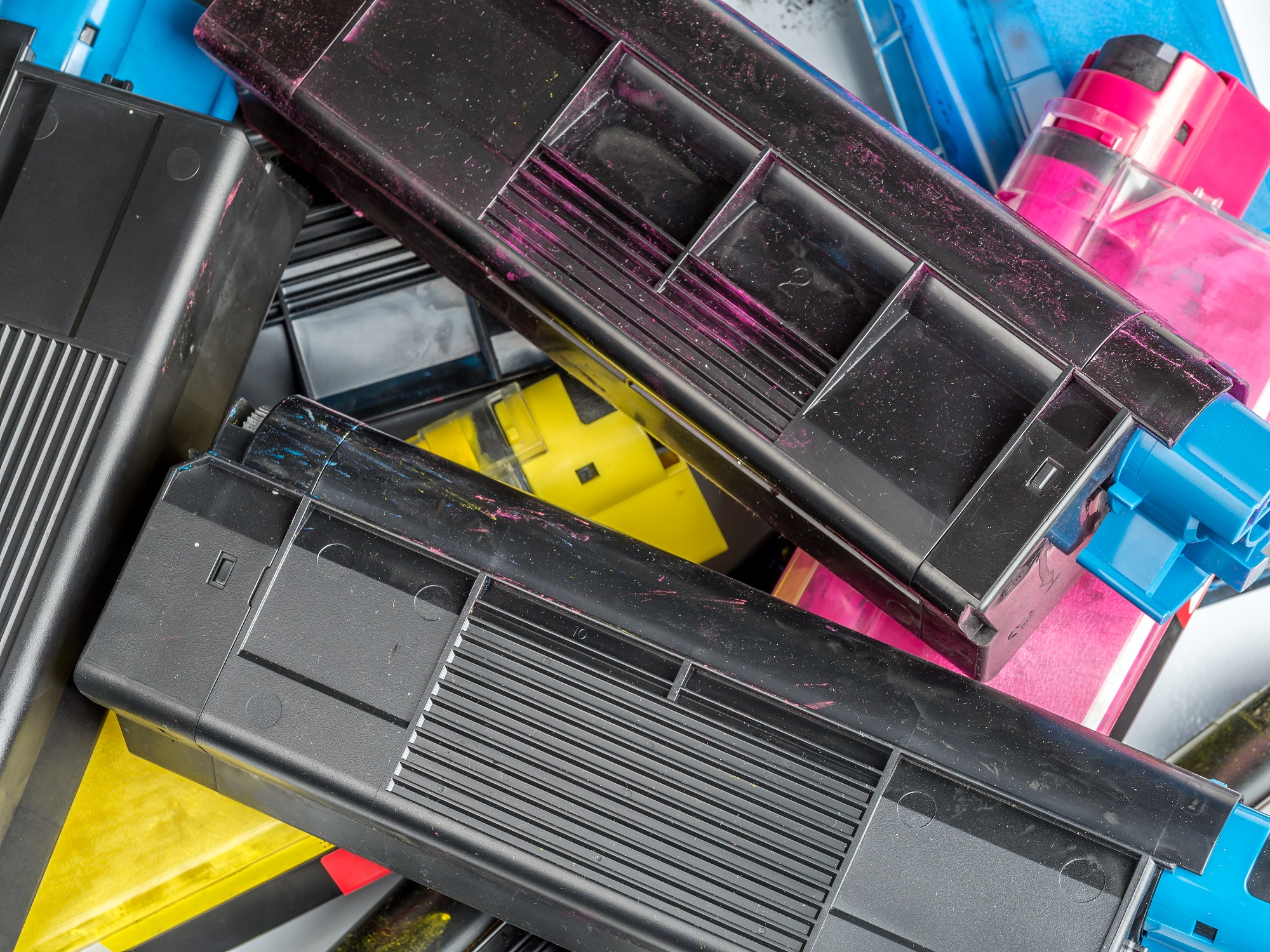 This month, ETIRA's board agreed the organisation's position on the upcoming EU regulation on the printer industry (see previous articles for full details).
As voiced in the past, ETIRA wants the future EU law to address a compulsory rising minimum reuse percentage of all produced cartridges.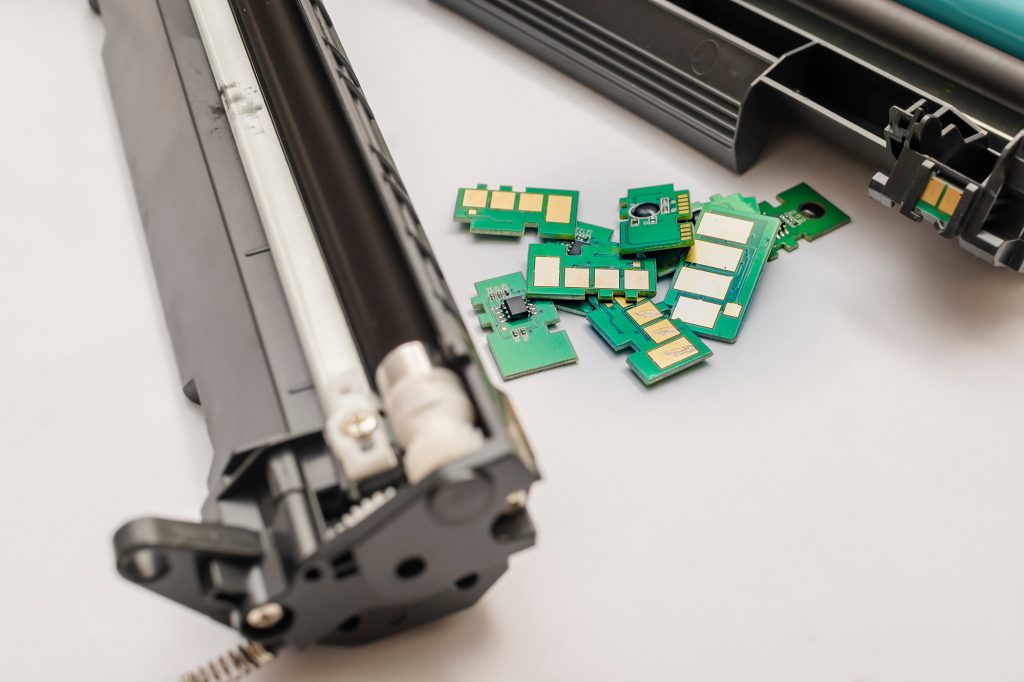 Also, all anti-reuse tools and tactics like firmware updates, chips, chip resetting, embedded software, patents on remanufacturing, closed loop sales systems, etc, must be prohibited.
If that is not possible, access to OEM chip technology must be made available to third parties at economically reasonable cost.
Imports of polluting and unhealthy non-OEM new builts must be stopped at the EU border.  
ETIRA's other demands include:
all remanufactured OEM cartridges should be able and allowed to perform identically to OEM
strict enforcement of intellectual property rights of new built non-OEM single use cartridges imported from outside the EU
strict enforcement of all health /safety regulations such as WEEE, RoHS, REACH, etc to be demonstrated by all cartridges marketed in the EU.
all new cartridges entering the EU must be reusable: no exceptions for subscription or service models etc.
EU green public tender criteria for imaging equipment (GPP) to become compulsory
ETIRA will now send its views to EU and Member States authorities.
Tags
EU legislation
Reuse
October 13, 2020
New legislation, set to hold ink toner and printer manufacturers to account when it comes to complying with rules around substances of very high concern (SVHC) and product safety, has been welcomed by ETIRA.
The European Ink Toner and Remanufacturers Association (ETIRA) has given its approval to two new items of legislation introduced by the EU.
The first item of legislation comes into force from 5 January 2021, requiring all companies that supply products containing REACH Candidate List substances to submit information into the European Chemicals Agency's SCIP Database.
The move affects all products on the EU market that contain a SVHC on the REACH Candidate List, with a concentration of more than 0.1% by mass.
The new legislation will make compliance efforts by manufacturers and other suppliers transparent to authorities and third parties, as well as proving particularly useful for waste processors and recyclers to determine the hazardous content in the products they process.
The second legislation item is the introduction of Market Surveillance Authorities, due to be launched in July 2021.
Introduced by the European Commission, the new regulation for market surveillance will require all products sold in the EU under Directive 2009/125/EC – whether sold directly, online or through a fulfilment service provider – to be registered with an official responsible party based in the EU.
A 'responsible party' can be a manufacturer, importer, distributor, fulfilment service provider or 'authorised representative'.
Javier Martinez, president of ETIRA, said: "We are pleased to see these two items of legislation set to come into force across the EU within the next 12 months.
"Knowing who placed products on the EU market is key to holding suppliers and manufacturers to account when it comes to compliance with hazardous content and market surveillance. Earlier this year, two studies showed that many products, including cartridges, that are sold over the internet directly to end users, contained illegal and hazardous chemicals. The new legislation provides tools for the national authorities to ban products at the EU border and impose penalties on companies offering infringing products on the EU market. Online platforms will be required to fulfil the same obligations as other importers and will no longer be able to dodge their responsibility and liability for products offered on their websites etc.
In the coming months, ETIRA and its members will signpost the authorities to online platforms and other "orphan' cartridges that fail to comply with the new rules.
The two reports mentions are:
ETIRA report: https://www.etira.org/posts/etira-cautions-that-recent-toner-emission-tests-reveal-a-100-failure-rate/
European Chemicals Agency report: https://echa.europa.eu/-/1-in-4-imported-products-found-to-be-non-compliant-with-reach-and-clp For further information about ETIRA and its work, visit www.etira.org