January 28, 2023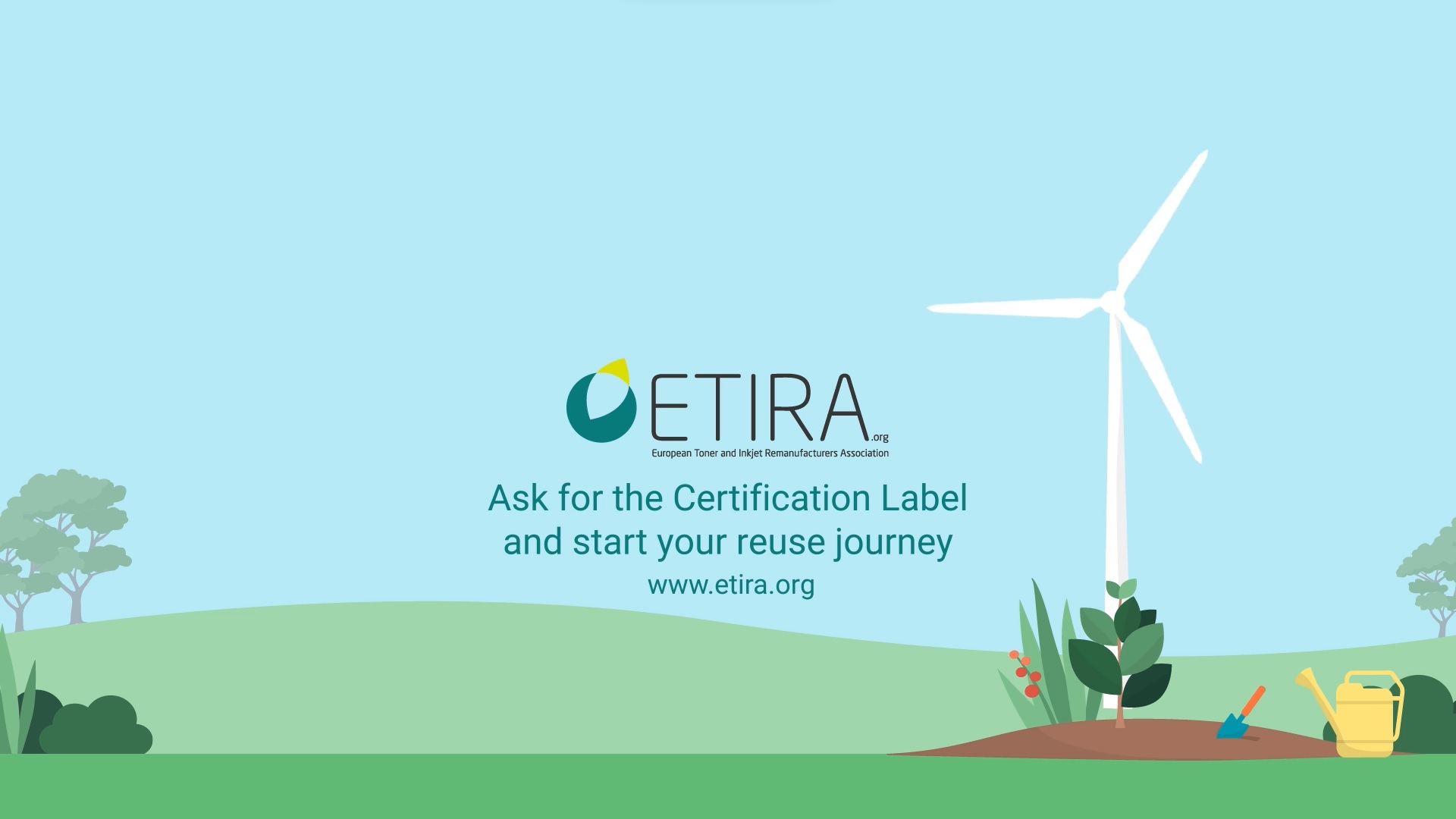 ETIRA launched its Certification Mark in 2021 has now launched two videos to expand the promotion of the mark and it's benefits to members of ETIRA and raise awareness of the wider issues around the need to remanufacture toner and ink cartridges to reduce the amount of harmful plastic waste being produced.
Like most of us who use an office printer, you only see the cartridge twice. Once when you install it and then when you replace it.
When you search online for a replacement there are over 25 million possible options – and there are all sorts of terminology used like New, OEM, non-OEM, reused, remanufactured, compatible. Then there are the environmental credentials. Sustainable, eco, recycled and so on. It can be very confusing for the consumer or those putting proposals out for tender.
At ETIRA, the European trade association for remanufacturers, we have simplified how you can choose a replacement or can specify in your bids as part of your procurement process.
Just look for the ETIRA Certification Mark which is a hologram label on the product!