May 2, 2023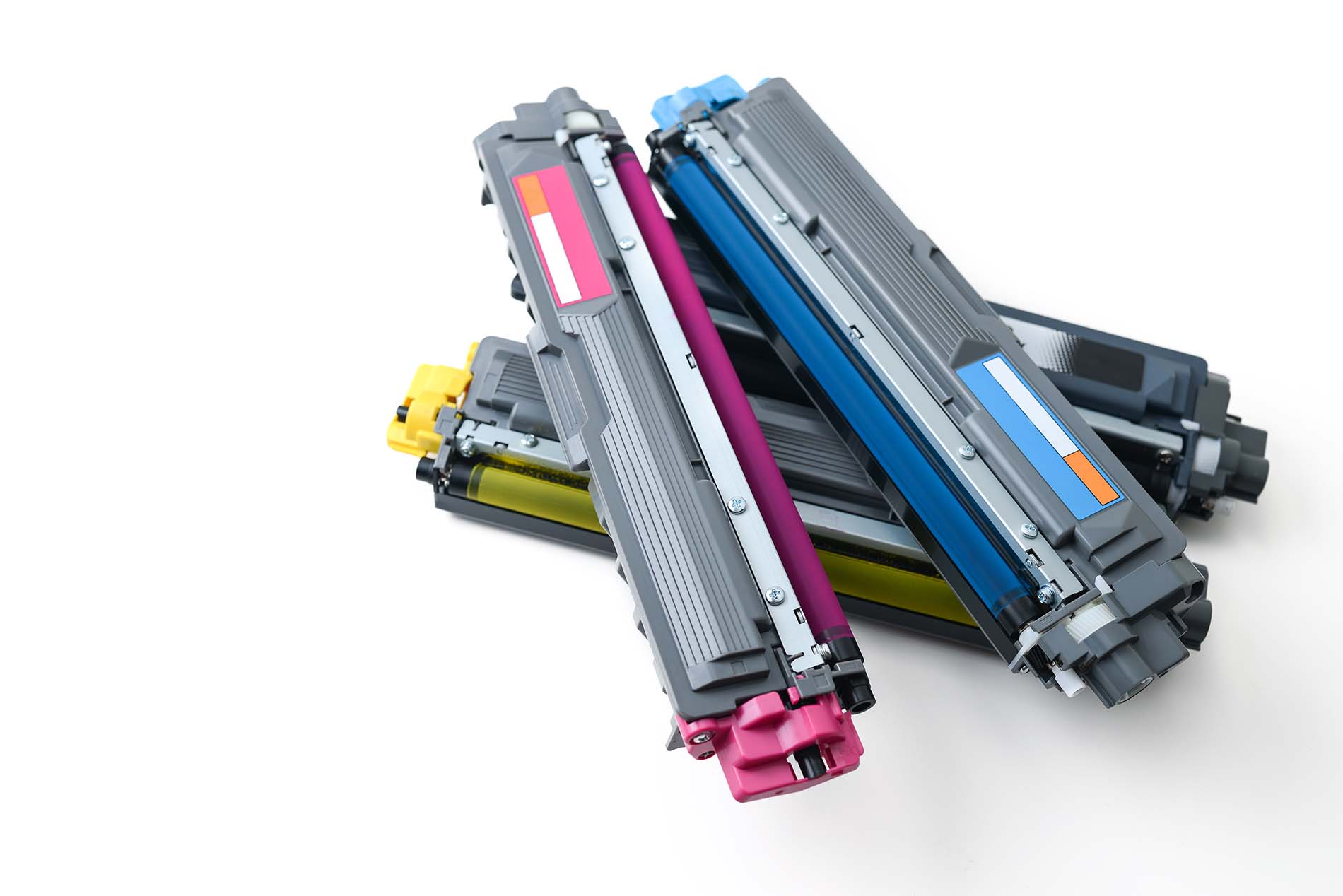 by Javier Martinez, president of ETIRA
For office managers and procurement professionals there have typically been two key concerns when awarding your printing supplies tenders: quality and cost.
While those two factors remain important, companies in every sector are increasingly focused on their environmental impact as well. The partners you choose to work with should be able to explain what impact they have on our planet, and demonstrate that they are minimising their contribution to the climate crisis.
Fortunately, there is a way to procure quality printing supplies that don't break the bank nor harm the planet.
Here's how you can make a greener choice when it comes to awarding tenders for printing cartridges.
Choose remanufactured cartridges instead of new
Buying remanufactured Original Equipment Manufacturer (OEM) cartridges is more environmentally-friendly than choosing new OEM and non-OEM newbuilds.
In Europe, an estimated 70 per cent of cartridges are thrown away after one use. Remanufacturing cartridges for re-use can reduce their carbon emissions by up to 60 per cent. Every cartridge that is remanufactured is one fewer going directly to landfill.
Re-using spent cartridges saves energy and avoids the need produce new ones. This saves precious natural resources like aluminum (bauxite), oil and timber.
Studies show remanufactured cartridges have 45% to 60% lower CO2 emissions than new cartridges. Yet they are the same or superior quality as new cartridges and, at a time when budgets everywhere are being squeezed, a lot more affordable too.
This environmentally-conscious approach to printing supplies procurement has been backed by the European Union, which has a guide for public bodies that want to print "green".
In July 2020, the EU approved a new set of general recommendations for public bodies that want to buy or contract services for imaging equipment such as printers. These recommendations promote the use of remanufactured cartridges and require printers to accept them. Printer manufacturers must also design cartridges with their environmental impact in mind (ecodesign) and provide take-back services at end-of-life.
By choosing remanufactured cartridges, you will boost your environmental credentials and your budget bottom line, so your company can print with a clear conscience.
Introduce a recycling scheme to ensure your used cartridges can be used again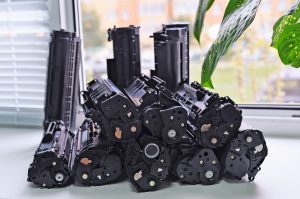 Too many workplaces simply throw away empty printer cartridges after use. These empties end up in landfill or are incinerated – polluting the environment.
Establish a recycling scheme in your business to remind colleagues to make the environmentally-friendly choice and recycle cartridges.
All you have to do is collect your empty cartridges and give them to a remanufacturer which is a member of ETIRA. The remanufacturer will disassemble, clean, refill and engineer the cartridge back to life. The "new" remanufactured cartridge will then be brought back to market and re-used under the remanufacturer's brand.
Recycling used cartridges minimises your company's carbon footprint and contributes to the circular economy in the remanufacturing industry.
Look for the ETIRA certification label
A special certification from ETIRA showcases remanufactured printing products with a superior environmental performance.
The purpose is to help customers distinguish between printing cartridges which are better for the environment from others. Since its launch in late 2021, the label has helped raise the profile of remanufactured products produced by ETIRA members and eliminate confusion about which cartridges offer a very good environmental performance and those with poor green credentials.
Late last year, a significant milestone was reached with one million certification labels in circulation. Industry leaders that use the ETIRA certification include GM Technology, KMP, Armor and Innotec.
Choosing a supplier with the certification label is the more environmentally-friendly choice when buying printing cartridges. It is better for your company and better for the planet.