November 10, 2021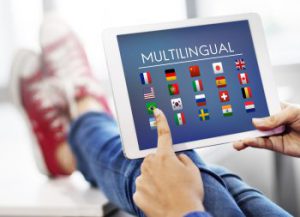 ETIRA serves a wide and diverse audience where English may be a second or third language or someone speaks but doesn't read English. The multilingual initiative provides a basic translation from the ETIRA English content to the language of choice of the website visitor utilising Google translation services.
Tags
Multlingual
July 3, 2020
In June, ETIRA joined hands with our member firm Armor during a 1 hr podcast Dutch language broadcasted live on Dutch radio station New Business Radio. Armor's Frans Hondmann and ETIRA's Vincent van Dijk highlighted the benefits for end-users of reusing cartridges. We raised awareness about the lower CO 2 emissions and use of natural resources. We also informed the listeners about the unfair barriers to reuse erected by printer manufacturers, and about the risks when buying cheap non-OEM newbuilds from Asia that pollute the environment and endanger your health.
Tags
Armor
ETIRA
Frans Hondmann
New Business Radio
Vincent van Dijk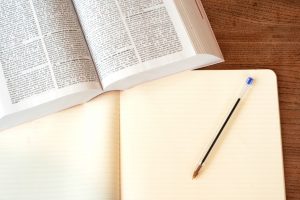 Remanufacturers often put the question: is it allowed to leave the OEM logo on the remanufactured cartridge? 
ETIRA recently commissioned a legal opinion to answer this question and the answer is set out in our 20 page analysis which is available exclusively and free of charge, to ETIRA members. If you have not received your copy please contact the secretariat at info@etira.org.
Tags
Law
OEM Labels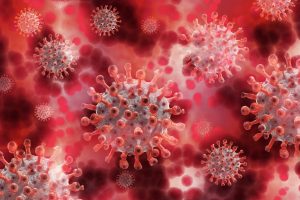 Since the start of the pandemic, many remanufacturers across Europe have experienced falls in sales. For some the damage was very severe, for some it was relatively limited. Some even experienced an increase in parts of their business: thanks to the large number of employees now forced to work from home, sales of certain products (inkjets) saw double-digit growth. Part of that growth may well prove to be permanent. Setbacks were the firmware updates that some OEM's continue to implement. 
Also at ETIRA, the pandemic caused a slowdown in activities, as you will have noticed the low frequency of this Newsletter. But that was not only due to the pandemic: as part of our new PR and media strategy, ETIRA is making more use of other channels than just this Newsletter for its outreach. 
Behind the scenes, the ETIRA Board of Directors remained very active. The main topic is the 2020 EU's Action Plan on the Circular Economy. Here the multi-annual ETIRA lobby efforts again paid off 100%: the programme announces legislation to promote circularity for IT products, including printers and cartridges unless an ambitious Voluntary Agreement Imaging Equipment is agreed in the next few months. The Board also discusses leaving the OEM logos on remans, a new ETIRA logo' distinguishing remanufactured cartridges from non-OEM newbuilds, PR work, etc. 
Tags
Covid-19
remanufacturing
April 14, 2020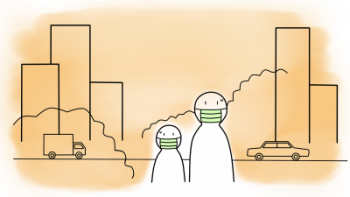 Imported non-OEM new build cartridges sourced in Europe were tested by the LGA and 100% failed, underlining again that such products are a threat to our health and the environment.
As part of its product safety remit, ETIRA recently purchased on Amazon and then commissioned the testing of three non-OEM new build toner cartridges by Germany's expert LGA test centre. Additionally, five further tests by the LGA were commissioned by other industry players concerned about product safety. The result was stunning: All eight new non-OEM newbuild cartridges failed the LGA emissions tests for multiple reasons. By contrast, a test of two toners widely used by European remanufacturers passed the LGA emissions test.
(Full details of the tests can be downloaded here).
The range of failures included excessive levels of cobalt, benzene and naphthalene. Four cartridges had levels ranging from 37 to 44 mg/kg of cobalt, which according to the European Chemicals Agency harmonised classification and labelling (CLP00) approved by the European Union ECHA), may cause long lasting harmful effects to aquatic life, may cause an allergic skin reaction and may cause allergy or asthma symptoms or breathing difficulties if inhaled.
Benzene was also detected at a level of 0.9 mg/kg, 157% above the LGA threshold of 0.35 mg/kg. The ECHA classification states that Benzene may be fatal if swallowed and enters airways, may cause genetic defects, may cause cancer, causes damage to organs through prolonged or repeated exposure, is a highly flammable liquid and vapour causes serious eye irritation and causes skin irritation.
Naphthalene was present in seven of the tested cartridges at a level of between 3.8 and 7.5 mg/kg, between 280% and 650% above the LGA test threshold of 1.0 mg/kg. According to the ECHA classification, this substance is very toxic to aquatic life, with long lasting effects, is harmful if swallowed and is suspected of causing cancer.
One test cartridge contained 86 mg/kg of Bis(2-methoxyethyl) ether, which is more than 8500% above the LGA test threshold of 1.0 mg/kg. According to the ECHA classification, this substance may damage fertility and may damage the unborn child and is a flammable liquid and vapour.
In the past, toner powders extensively used in the European remanufacturing sector have been tested by the LGA and they easily passed this stringent emissions test.
As the European Union moves towards a circular economy, one of the key goals will be addressing the presence of hazardous chemicals in products. Javier Martinez, President of ETIRA said " These tests show that very often it is dangerous to buy newbuild non-OEM cartridges: by offering products containing dirty toners, traders are playing with the health of their customers. The current coronavirus pandemic will heighten the awareness and need for the products we use to be safe and reliable, and at the same time the standards required for CE and other certifications applied to goods entering the EU must be rigorously checked."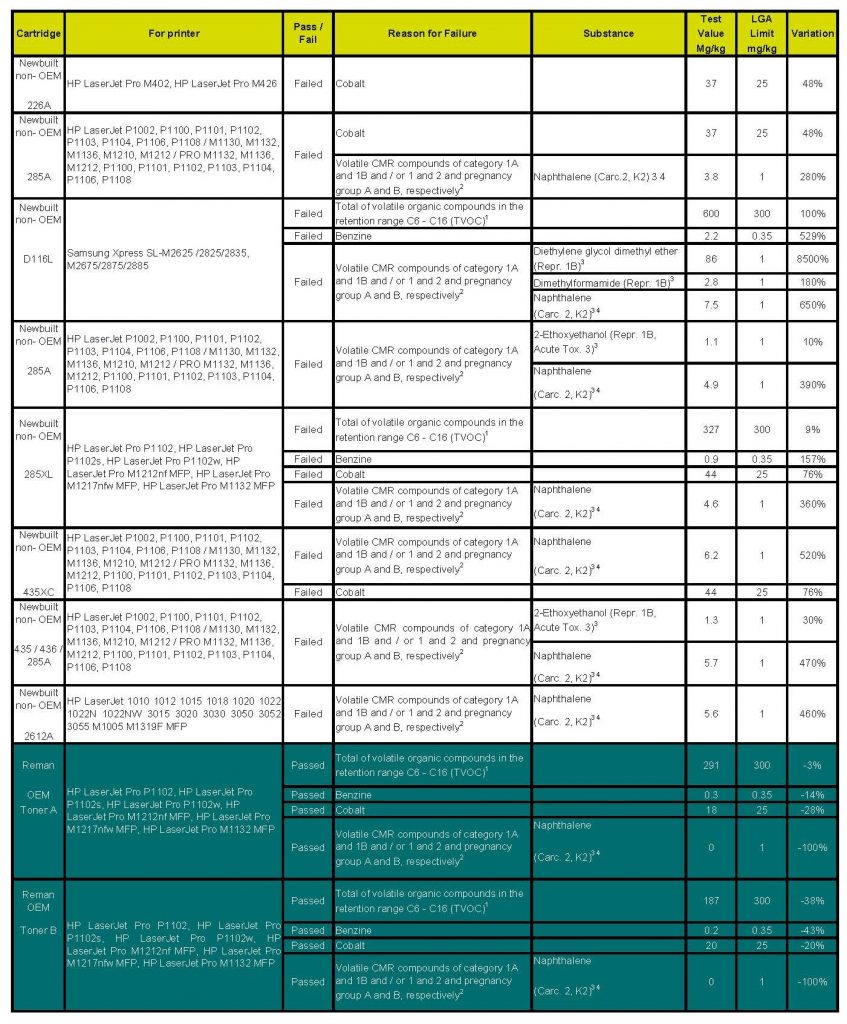 TVOC = total volatile organic compounds in forming the corresponding totals. all individually quantified components are included with a mass-based emission rate of ≥ 0.3 mg/kg. Insofar as possible concentrations of all individual compounds are quantified against authentic standard. Unidentified substances are quantified on basis of substance groups against substance-like compounds from this group.
CMR = carcinogenic (C). mutagenic (M). toxic to reproduction (R) classified according to the EU classification with reference to Annex VI of Regulation (EC) No.1272/2008 (GHS) of Categories 1A and 1B and according to the national classification in compliance with TRGS 905 or the MAK and BAT Value Lists of the DFG (German Research Foundation). (Categories 1 and 2 and Pregnancy Group A and B).
According to the EU classification with reference to Annex VI of Regulation (EC) No. 1272/2008 (GHS)
According to the MAK and BAT Value Lists of the DFG (German Research Foundation). (Categories 1 and 2 and Pregnancy Group A and B).
Tags
LGA
New Build
Toner
November 20, 2019
ETIRA responds to the recently published white paper that charts how a premium new build Single Use Cartridge is poised to change the printer supplies market.
Recently US research firm Actionable Intelligence published a free white paper "Premium Compatibles Poised to Fundamentally Change Third-Party Printer Supplies Market" this white paper charts the evolution of the premium compatible cartridge and its potential impact on the market.
ETIRA was disappointed by the biased content of the Actionable Intelligence white paper, assuming that the viewpoint taken may have been influenced by the party or parties commissioning this work.
The focus of the report, praising the advantages of non-infringing SUC (single-use-cartridges), is based on price and IP or regulatory compliance, for which there is a legal requirement and so this is not considered to be a unique selling point. Other aspects such as quality, emissions, health, safety and economic sustainability are seemingly not considered relevant enough to be highlighted in this validation.
In cartridge tests which ETIRA has conducted in the past, we have found violations of chemical legislation and European law apparently across the board of SUC manufacturers, also including leading brands.
We assume that for advanced players it will be possible to manufacture chemically safe, legislation and IP compliant products as stated in the White paper.
But this will come at a cost. Not only at a monetary cost for the buyer but also at a cost for society and the environment.
That SUC manufacturers pay these costs for compliance has not always been the case in the past and has yet to be proven.
That our society would be paying the price for an increased share of SUC and a further reduction of locally remanufactured product is a fact.  It is not just that plastic waste ends up in landfill, but also the loss of local jobs and the unsustainability of the supply chain that are clear and negative factors of SUCs.
According to the European Parliament remanufacturing represents the "Actual mandate of society and the most important innovation need towards the future."
We are convinced that the authorities and end-users in the EU and elsewhere will continue to increasingly demand environmentally sustainable, society friendly, high-quality and low-priced printing consumables which are remanufactured locally.
For further facts and assessment, we recommend reading a compelling and highly informative document produced under the EU commission mandate which supports our standpoint:
The cartridge remanufacturing study by Oakdene Hollins which you can download here."
Tags
premium compatibles
remanufacturing
single use cartridge
October 17, 2019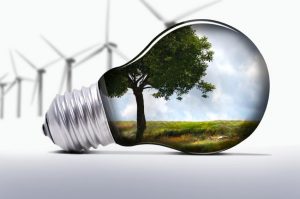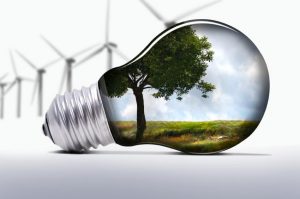 ETIRA welcomes Brother Industries' efforts on eco-design  and  environment, by allowing easier cartridge reuse
ETIRA, the European Toner and Inkjet Remanufacturers  Association welcomes, recognizes and congratulates Brother Industries on its latest strategy and action in favour of a cleaner Europe, and endorsing cartridge remanufacturing as a top priority.
Brother has fitted chips on recent cartridge models, and although the independent cartridge remanufacturing industry initially feared these chips would hinder and obstruct remanufacturing of the cartridge (like chips from most OEMs do!),  this is not the case with these particular Brother chips.  When these cartridges run empty, their chips can be easily reused time and time again.  And while this chip protects Brother's IP -rights, it does not obstruct remanufacturing of the cartridge by independent cartridge remanufacturers.
In ETIRA's view, this Brother strategy represents a key milestone in the fight against single-use cartridges ("SUCK"s as they are known in the market), and addresses the needs of our society which calls for product reuse and meets the European Directive on Eco-Design.
It also represents a major step forward into applying the "4R"- hierarchy,  which places preparation for reuse and remanufacturing above other options like mere recycling of the materials, incineration or landfill.
ETIRA calls on all other printer manufacturers and the European authorities to follow the example set by Brother. Chips can enhance cartridge functionality but must never hinder cartridge reuse.
We also ask for EU-wide mandatory and increasing minimum reuse thresholds for cartridges.  This is what some EU member states, that are truly aware of the damage that single-use plastic cartridges represent to the European environment, are already calling for.
Cartridges are WEEE, electronic waste, and as such their preparation for reuse is the top priority, as  WEEE  account for  70% of toxicity on waste.
For this, there should be an obligation  on printer manufacturers to share data with 3rd  parties under  a license  agreement, similar  to the arrangements existing in the car industry where  manufacturers  are  obliged  to  supply  independent  3rd  party  repairers all  information  they require to  do maintenance  and  repair  of  all  vehicles,  including software,  parts  catalogues, manuals, etc.
Tags
Brother
Chips
Reuse
June 28, 2019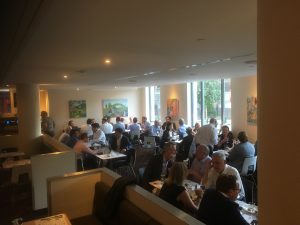 ETIRA/ THE RECYCLER LIVE MEET IN BRUSSELS: RECORD ATTENDANCE – JAVIER MARTINEZ ELECTED PRESIDENT
Interesting speakers and networking in a 2-day session
On 27-28 June 2019, ETIRA held its annual meeting in Brussels, in the context of the "The Recycler Live Europe" conference. With over 90 delegates it was again the #1 event to meet fellow industry members and hear the latest industry data. ETIRA thanks organisers The Recycler and David Connett for a great event!
On Thursday, expert Zoltan Matyas spoke on Digital Marketing, and Keypoint Intelligence's Andrew Carroll showed latest industry market data: they expect the toner B&W aftermarket share to grow somewhat, but clones remain a concern. Nubeprint addressed security in the internet, and Italian industry experts tackled blockchain options to trace the flow of cartridges. Drinks and dinner allowed for great networking. On Friday, UK remanufacturer ECS highlighted the concerns of single-use plastics. Chip supplier APEX elaborated on firmware updates issues. And Lauren Rabbitte drew the crowds with her take on waste and how to avoid it. The rest of the morning was dedicated to EU issues: David Fitzsimons of the EU Remanufacturing Council showed how they can help lobby EU bodies to promote product reuse. Javier Martinez and Vincent van Dijk updated the floor on our EU lobby successes in Green Public Procurement, the Voluntary Agreement, and a possible EU Ecolabel for reman cartridges (PowerPoint available). After lunch, David Connett wrapped up the event with many interesting views on the overall market.
At the ETIRA "Member's Only" general meeting on Thursday, members elected Javier Martinez (Turbon) as their new President. Also re-elected were Gerwald van der Gijp (Vice-President), Jan-Michael Sieg, and David Connett. Newly appointed Board members include Volker Kappius (Delacamp), Peter Knak (IMEX), and Milan Banjac (TIN Group). Christian Wernhart and Jörgen Wonisch stepped down from the Board, ETIRA thanks them for their service. At the meeting, ETIRA members discussed the new strategy of the association. We will enhance our communications and outreach in traditional and social media, and set up working groups to address selected topics. The newly appointed Board of Directors will further elaborate its 2019-2020 work programme in the coming months.
ETIRA also welcomed several new members: REEQ (NL), Delacamp (Hamburg, D), WTA (Suhl, D) and Recoll (Etten-Leur, NL) and approved the 2018 finances and 2019 budget.
ETIRA kindly thanks the sponsors for making this event possible: ECS, APEX, SPEED, Nubeprint, Armor, Biuromax and Lightwords